News
Hunt: Showdown: Xbox One Release Date
Hunt: Showdown, the PvP and PvE monster extravaganza, is coming to Xbox One!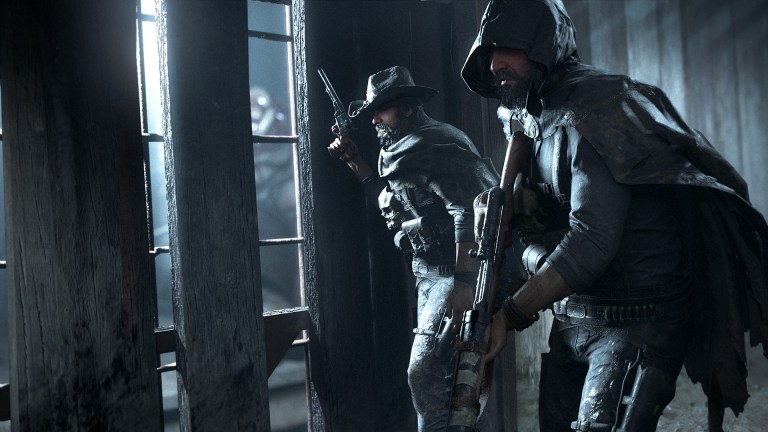 We've been treated to quite a few great PvP and PvE games over the years, but Hunt: Showdown is one of the few titles we've seen that promises to offer a convincing blend of both styles. in Hunt: Showdown, players will be grouped into pairs and tasked with hunting down monsters across a variety of horror-themed maps. Finding the area's main monster and defeating the various threats that roam around each level will require teams to work together. However, only one squad can claim the bounty and win the day. 
This combination of competitive and cooperative gameplay figures to make Hunt one of the more fascinating online multiplayer experiences on the horizon. Do you wait until another team has beaten the monster and try to take the now-powerful hunters out? Do you go it alone? Do you forge alliances you intend to break? Will you be able to survive the horror's of the night at all? These are the questions the game poses. 
Here's everything we know about Hunt: Showdown…
Hunt: Showdown Release Date
Hunt: Showdown is now in Early Access for PC. You can get in on the action for $29.99 on Steam.
Hunt: Showdown is also coming to the Xbox One Preview Program. It's recently been revealed that the game will be avaiable for Microsoft's console sometime during the spring of 2019. More information is expected to be revealed about the title's console port in the near future.
Hunt: Showdown Review
While we don't have a final review of the game, Den of Geek did participate in the closed alpha and we have some thoughts. Read them here.
Hunt: Showdown Trailer
Here's your newest look at Hunt: Showdown:
This video focuses on the improvements the studio has made to the game's performance following the beta. Take a look:
The official Steam trailer for Hunt: Showdown explains the game's basic concept in an effective preview that also manages to capture the title's horror elements. 
Here's an earlier trailer:
Matthew Byrd is a staff writer for Den of Geek. He spends most of his days trying to pitch deep-dive analytical pieces about Killer Klowns From Outer Space to an increasingly perturbed series of editors.
John Saavedra is an associate editor at Den of Geek. Read more of his work here. Follow him on Twitter @johnsjr9.