News
Hollow Knight: Silksong – Trailer and Release Date
Hollow Knight: Silksong is the surprising sequel to the hit Souls-like indie title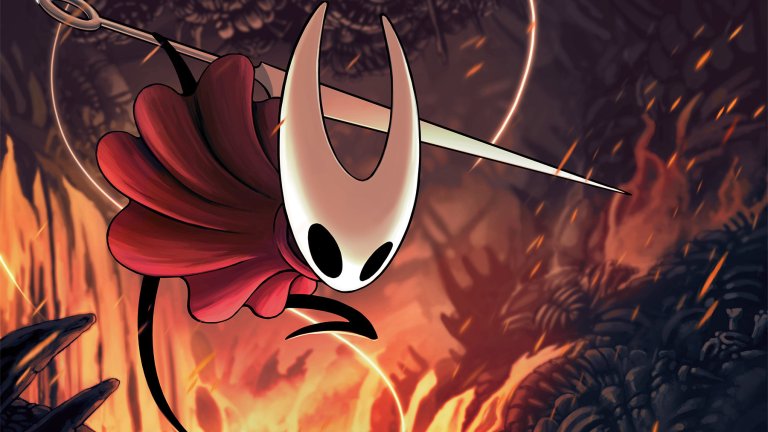 Hollow Knight is getting a very surprising sequel called Hollow Knight: Silksong. According to Hollow Knight developer Team Cherry, Silksong originally began as DLC for Hollow Knight. However, as development progressed, the team found that they had enough unique material to justify an entirely new adventure that will focus on beloved Hollow Knight character, Hornet. 
"Hidden behind the scenes, Hornet's gigantic adventure has been growing (and growing and growing!) for well over a year now," says Team Cherry via a recent blog post. "Almost from the very start, Hornet's adventure was intended to take place in a new land, but as we dove in, it quickly became too large and too unique to stay a DLC, as initially planned. We do know that makes the wait a little longer, but we think the final, fresh world you'll get to explore is worth it."
This new adventure will not only turn Hornet into the star of the show but will utilize the character's "nimble moves" as Hornet embarks upon a series of "shocking quests." The game's first trailer suggests that the basic art design and Dark Souls-like gameplay concepts of the original will return in this sequel, but it's easy to see why the team feels justified calling this an entirely new game. 
After all, Silksong features a brand new kingdom to explore, all new bosses, a new story, new companions, new towns, and all of the new things you would expect from a proper sequel to a hit game. If this had been a DLC, it would have been an absolutely massive game. 
What's even more surprising is that Kickstarter backers of the original Hollow Knight will receive the game for free. That's quite the generous incentive considering the size of this new title and the fact that Hollow Knight is popular enough to surely justify those fans purchasing it anyway. In any case, it reminds you that there are some Kickstarter projects out there that actually give and give to their backers rather than take and take. 
Here's everything else we know about the game:
Hollow Knight: Silksong Trailer
Hollow Knight: Silksong Release Date
Hollow Knight: Silksong does not currently have a release date, but it will be available for NintendoSwitch and PC with Xbox One and PS4 versions possibly coming in the future. 
Matthew Byrd is a staff writer for Den of Geek. He spends most of his days trying to pitch deep-dive analytical pieces about Killer Klowns From Outer Space to an increasingly perturbed series of editors. You can read more of his work here or find him on Twitter at @SilverTuna014.