News
Why Hideo Kojima Made Death Stranding an Open World Game
Death Stranding's Hideo Kojima says that he couldn't go back to linear game design.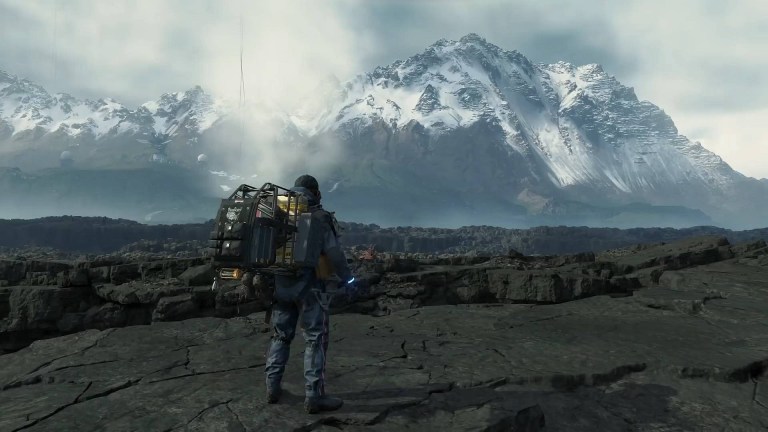 In an interview with German website 4Players, Hideo Kojima says developing Metal Gear Solid 5: The Phantom Pain made it difficult to return to linear games. 
"Well, after experiencing an action game in an open world, you can not just go back to other things," said Kojima via a translation posted on ResetEra. "Of course, there are other ways to make a game. A linear game for example. However, I can not go back after having had the experience of having a large-scale world in a game."
Some people wondered whether or not the somewhat troubled production of Phantom Pain would dissuade Kojima from developing open-world games in the future. Others questioned whether the decision to take Phantom Pain in that direction was Kojima's decision in the first place. Now, though, it certainly sounds like Kojima is all-in on open-world design even if he admits designing open-world games presents unique challenges. 
"Of course it is technically difficult to create an open world," says Kojima. "The player has the greatest possible freedom in an open world. Therefore, you are never really sure what the player will do. In this context, storytelling in an open-world game is the biggest challenge. As there is more and more freedom, it means that the story sometimes gets in the way of a distraction. So in Phantom Pain, I started with a kind of experiment by starting linear. And once the world opens, the story fades in one way."
Interestingly, Kojima notes that some of his fans were upset with the story taking a back seat in Phantom Pain. While he says that he wants to assure fans that he's not overlooking the story in Death Stranding, he does note that he has no real interest in working too closely with community members while developing his games. 
"For me, this is not an option. If I did, I would not be able to try new things," says Kojima on incorporating community feedback when developing his games. "When starting a new project, the worst enemy is usually your family. Family in the sense of your employees or your confidants. They say, 'Oh, that will not be a success. We've never seen this kind of game before.' But that's the point when you create something new. I only give these people the opportunity for demos or presentations when my vision has been incorporated into an appropriate level environment. When the game is somehow packed into level structures that make me feel comfortable sharing my thoughts, we watch the reactions and listen to the details like, 'Oh, the controls should be like that, or the user interface like that.' And of course I'll listen, but the core will not change."
Matthew Byrd is a staff writer for Den of Geek. He spends most of his days trying to pitch deep-dive analytical pieces about Killer Klowns From Outer Space to an increasingly perturbed series of editors. You can read more of his work here or find him on Twitter at @SilverTuna014. 
Read and download the Den of Geek SDCC 2019 Special Edition Magazine right here!