News
Heroes of The Storm Update Overhauls Rank Mode and Adds New Character
Heroes of the Storm is getting a significant new update, but what does it mean for the game's future?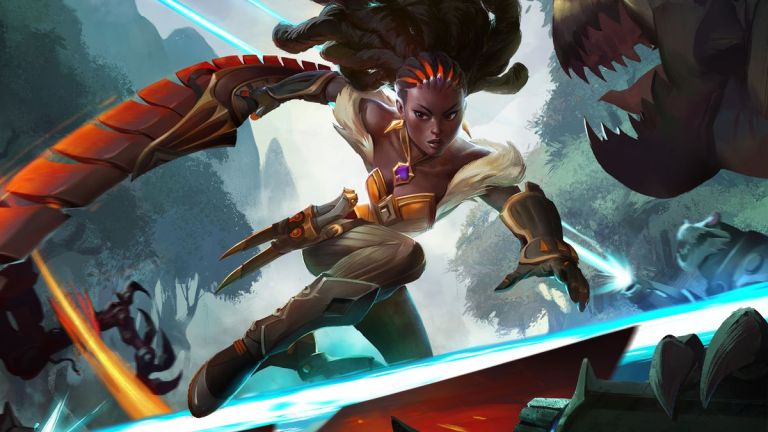 Blizzard's Heroes of the Storm is getting a rare new update that may help breathe a little life into Blizzard's nearly dead MOBA title. 
As detailed by Destructoid, the highlight of this upcoming update is a significant change to how ranked play works in Heroes of the Storm. There will no longer be demotion games or promotion games, and you now only have to play in three games in order to determine your placement (previously, you had to play in 10). It seems that the hope here is that players won't just stop playing if they feel like they are at risk of losing their rank. Ranked decay now only happens at rank Diamond 5 and higher. 
More importantly, your ranked points are now tied to your MMR. MMR in Heroes of the Storm is an algorithm which determines a player's relative skill. It's not necessarily directly tied into wins and losses but rather how well the player performs in the matches they do participate in. Team Leaders will also now be chosen based on the character's rank/MMR. 
Ideally, these changes should make the rank experience a little friendlier to lower-level players while helping to ensure that higher level players are better matched and able to jump into ranked games quicker now that the placement requirements have been trimmed down. 
On top of those changes, Heroes is getting a new playable character named Qhira who is only the second character to be added to the game who isn't from another Blizzard franchise. She's an assassin character who is available now on the game's public test servers and will go live when the ranked update launches on August 6th. 
Existing fans will likely appreciate these updates, but it's tough to deny that Heroes of the Storm is in a rough place at the moment. Blizzard has already abandoned the game's primary eSports league and shifted members of its development team to other projects (which likely includes Diablo IV). With Blizzard already trying to keep Hearthstone and Overwatch afloat with more updates and the rise of the auto-battler genre cutting into the MOBA scene, the long-term prospects of Heroes of the Storm don't look great. 
Matthew Byrd is a staff writer for Den of Geek. He spends most of his days trying to pitch deep-dive analytical pieces about Killer Klowns From Outer Space to an increasingly perturbed series of editors. You can read more of his work here or find him on Twitter at @SilverTuna014. 
Read and download the Den of Geek SDCC 2019 Special Edition Magazine right here!