News
Heroes of the Storm: Blizzard Cancels eSports Events and Reduces Development Support
Heroes of the Storm will limp on following Blizzard's decision to reduce support for the game.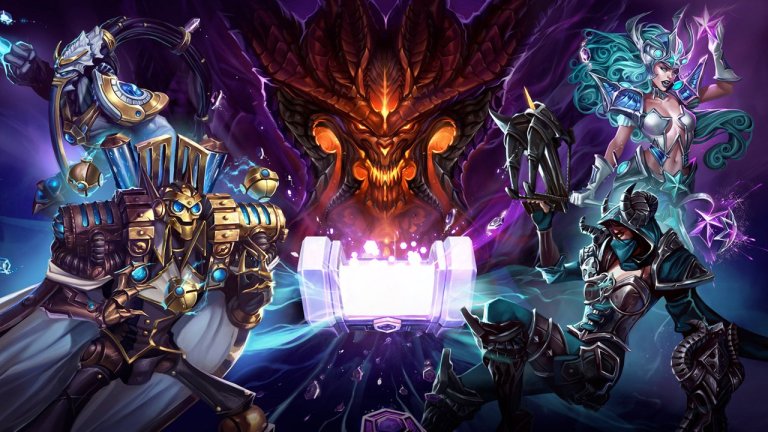 Blizzard is drastically cutting down on their support of the MOBA title Heroes of the Storm. 
"Over the past several years, the work of evaluating our development processes and making hard decisions has led to new games and other products that we're proud of," said Blizzard in a recent blog post. "As a result, we've made the difficult decision to shift some developers from Heroes of the Storm to other teams, and we're excited to see the passion, knowledge, and experience that they'll bring to those projects."
Blizzard did also state that this is not the end of Heroes of the Storm. They will continue to support the game by adding new content like heroes and events. However, they have confirmed that this content will come out at a slower pace and that they have canceled some of the title's biggest eSports events. 
"After looking at all of our priorities and options in light of the change with the game, the Heroes Global Championship and Heroes of the Dorm will not return in 2019," said Blizzard. "This was another very difficult decision for us to make. The love that the community has for these programs is deeply felt by everyone who works on them, but we ultimately feel this is the right decision versus moving forward in a way that would not meet the standards that players and fans have come to expect."
All of this is very interesting for reasons that have little to do with Heroes of the Storm. Heroes of the Storm was a good MOBA, but it missed the genre's heyday and struggled to win over fans of games like DOTA 2 and League of Legends. It was a pretty good game in a pretty unenviable position, and it's got an uphill battle ahead of it still. 
What's really interesting, though, is the idea that Blizzard would essentially sacrifice a game in order to focus on other projects. They can spin it however they want, but there really haven't been that many instances of Blizzard essentially walking away from an ongoing title. Now, Blizzard has previously referenced this idea that they are working on more games than ever, but that was in regard to the Diablo mobile title fiasco and their mobile interests. The only other "core" Blizzard title believed to be in development (outside of updates to existing games) is Diablo IV. 
That being the case, we're going to guess that most of the Heroes of the Storm team will be transferred to ongoing games. 
Matthew Byrd is a staff writer for Den of Geek. He spends most of his days trying to pitch deep-dive analytical pieces about Killer Klowns From Outer Space to an increasingly perturbed series of editors. You can read more of his work here or find him on Twitter at @SilverTuna014.