News
Senua's Saga: Hellbade 2 Release Date and Trailer
Hellblade returns in this surprise sequel set to release for Microsoft's next-gen console.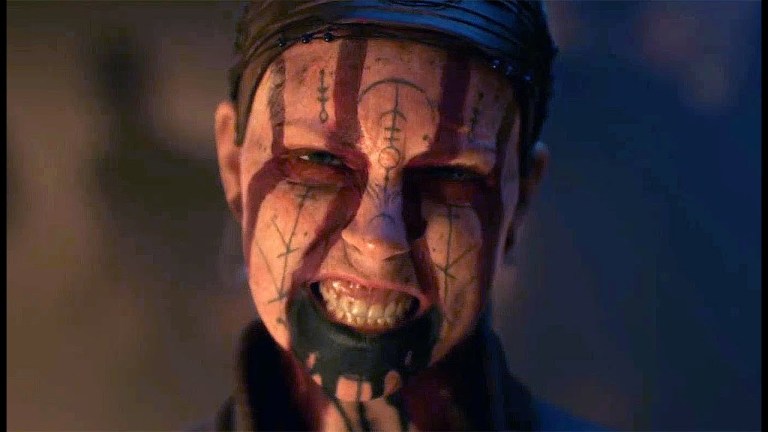 Ninja Theory has revealed Senua's Saga: Hellblade 2 for Microsoft's next-gen Xbox Series X console.
Well…kind of. The preview of the game that we saw at The Game Awards 2019 was a supped up piece of (likely) CG that tells us almost nothing about the game itself. We get some peeks at what appears to be a ritual, some timid soldiers, and other unexplained visuals, but that's about it. 
It's actually somewhat odd that this sequel exists at all given some of the events of the first game. We're not going to dive into spoilers here, but suffice to say, there are plenty of questions regarding how, exactly, this ties into the original game and whether or not this is truly a sequel in the classic sense of the word. 
We suppose that Ninja Theory didn't want to show too much of the game considering that it's likely in the very early stages of next-gen development, and we'd be lying if we told you that we weren't curious as to what they have in store for this title. The original Hellblade was one of the most intriguing, complex, and all-around noteworthy games of this generation. It was also the title that likely put Ninja Theory on Microsoft's radar in a big way. 
Of course, the other story here is that this is a next-gen game. That means that Hellblade 2 and Halo Infinite are now the first confirmed exclusive games for what we now know is called the Xbox Series X. That's not a bad start for Microsoft's next console, and we're eager to see how Sony responds with the PS5. 
Hellblade 2 is set to release for Xbox Series X sometime in the holiday season of 2020. It will likely be a launch title for Microsoft's next-gen console, but that has not been confirmed at this time. 
Matthew Byrd is a staff writer for Den of Geek. He spends most of his days trying to pitch deep-dive analytical pieces about Killer Klowns From Outer Space to an increasingly perturbed series of editors. You can read more of his work here or find him on Twitter at @SilverTuna014.