News
Hearthstone Will Receive Three Full Expansions In 2018
These expansions will feature a mix of PvE and PvP content.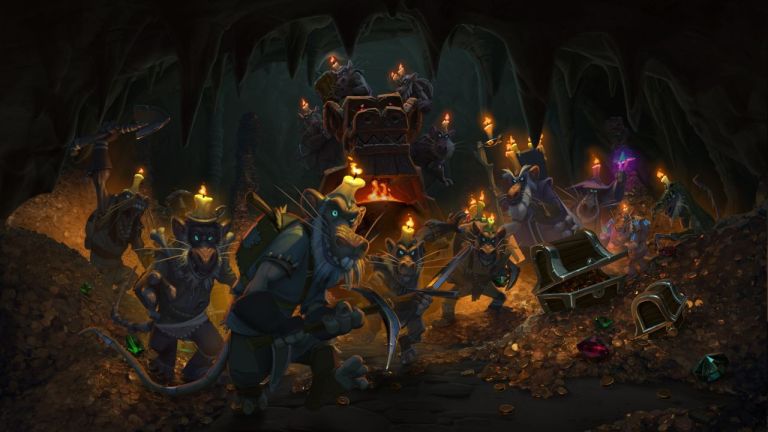 Blizzard has confirmed that Hearthstone will retain its three expansion a year release schedule heading into 2018. 
"It's hard to put definitive numbers to those sets, but three full sets – whatever that may mean, give or take cards – is absolutely the plan, with missions in each," said Hearthstone's lead artist Ben Thompson in an interview with Metabomb. 
Some of you might remember that Blizzard used to release two kinds of Hearthstone content; adventures and expansions. Adventures were single-player add-ons released over the course of four to five weeks that typically added about 40-50 new cards to the game. Expansions lacked the single-player component featured in adventures, but they typically added about 130+ cards to the game. 
Hearthstone's last expansion – Knights of the Frozen Throne – featured an adventure-like single-player element that was free to all players regardless of whether they bought expansion packs. The upcoming Hearthstone expansion, Kobolds and Catacombs, will also feature a roguelike single-player mode called Dungeon Run. According to Ben Thompson, Blizzard will retain this release model moving forward. 
"With Adventures, we were somewhat fettered by the fact there were cards we needed to get out there, we wanted to add those 30-plus cards to the meta, but we couldn't gate those from players based on experience," said Thompson. "If they didn't complete the Adventure and they don't get those cards, that sucks…It's very different from 'I don't have a card I can add to my deck now and make a certain deck type'. For that reason, putting together three full releases with mission content is a big part of how we see the game going forward."
Elsewhere, Blizzard confirmed that the Kobolds and Catacombs expansion will be released on December 7th. Those who log-in to the game after the release of the expansion will receive three free card packs and a free legendary card. Attempting three dungeon runs will also reward you with another three free packs.