News
Hearthstone: The Witchwood Expansion Release Date, Trailer, Cards, and News
Hearthstone pays homage to the world of horror in its new Witchwood expansion.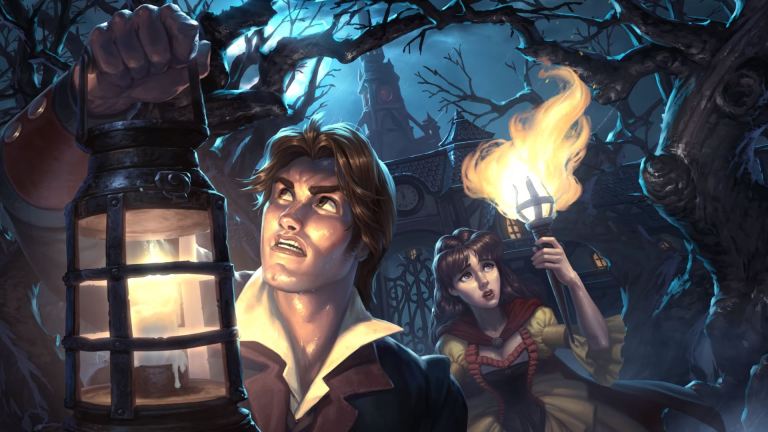 Hearthstone's next expansion will take us deep into a haunted forest. 
The Witchwood will kick of Hearthstone's Year of the Raven and trigger the beginning of a new card rotation. With over 300 Hearthstone cards set to leave the game's standard mode, you can expect The Witchwood to drastically shake-up the game's competitive meta and inspire a variety of new strategies. 
As for the expansion itself, we're looking forward to seeing what the minds at Team 5 come up with when they're able to work within the pseudo-horror confines of this latest expansion. We've already seen some impressive cards as well as a first look at the expansion's new single-player adventure. What lies deeper in The Witchwood remains to be seen…
Here's everything we know about The Witchwood:
Hearthstone: The Witchwood Release Date
Hearthstone: The Witchwood arrives on April 12.
Pre-ordering The Witchwood for $49.99 will award you with 70 packs. This is up from the usual 50 packs players previously got for that pre-order price (which was slightly below the standard rate for individual card packs).
This move will no doubt please players who have stated that the typical pre-order incentive doesn't yield enough of the new card collection. Even those who don't pre-order will receive three free card packs and a random class Legendary card just by logging in. 
Hearthstone: The Witchwood Trailer
The next Hearthstone expansion is a horror-themed add-on called The Witchwood. 
Hearthstone: The Witchwood Cards
Hearthstone has introduced plenty of new cards for The Witchwood expansion. You can view all the new cards here. 
Several of the new cards are actually quite interesting. Hagatha the Witch, the new Shaman hero Legendary, is a great card for slower Shaman decks. Glinda Crowskin, meanwhile, should lead to the creation of entirely new types of Warlock decks. We're also quite excited about the oddly named Nightmare Amalgam and its various uses. 
You can find the full upcoming card reveal schedule here. Hearthstone players will also want to be sure to start completing daily quests from March 27 through April 9 in order to get free card packs from various expansions. You can find the full details about how that system works via this blog. 
Hearthstone's Dean Ayala explains how odd and even decks will work in The Witchwood in this new video:
To help sell the idea of only filling your deck with odd or even cost cards, the Hearthstone team revealed four new cards that all take advantage of that mechanic. For instance, Murkspark Eel is a 2 Mana 2/3 Beast that deals two damage when you play it…but only if your deck only has even cost cards. Black Cat, meanwhile, is a 3 Mana 3/3 with Spell Damage +1 (which is not bad on its own) that also draws you a card when you play it if your deck only has odd cost cards. 
It looks like every hero will receive at least one card of this design in the upcoming expansion. Most likely, each will receive one that takes advantage of the odd numbers and one for even numbers. 
Hearthstone: The Witchwood Details
Fans of Hearthstone's single-player modes can also look forward to a new adventure called Monster Hunt. This mode lets players choose between one of four heroes exclusively designed for this single-player adventure and embark upon a trip into the Witchwood. Along the way, they'll encounter a series of eight "ever more challenging encounters" that all lead up to a showdown with an unidentified final boss. Fortunately, every victory will award you with new gear that should make progressing deeper into the woods just a bit easier. 
Considering that the release of this expansion will also herald the beginning of a new set rotation – which you can read more about here – there's a very good chance that The Witchwood is going to drastically shake-up the Hearthstone meta through the introduction of many new strategies and deck types.