News
Hearthstone: Saviors of Uldum Expansion Release Date and Trailer
Saviors of Uldum sees The League of Explorers return to Hearthstone.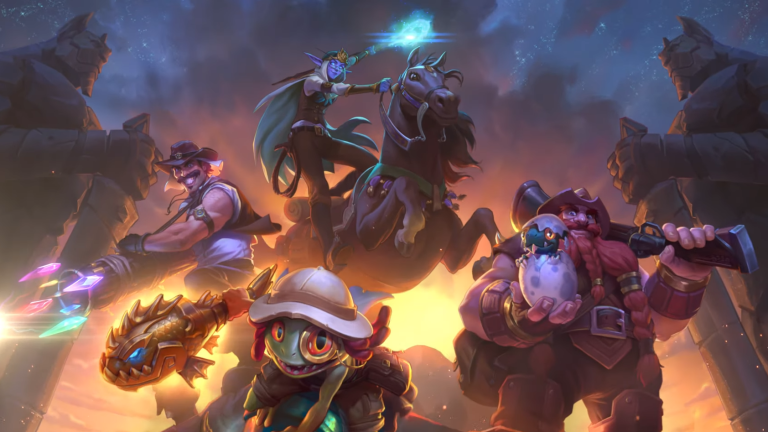 Blizzard has revealed that the next Hearthstone expansion will be called Saviors of Uldum.
As noted around the time of the reveal of the last Hearthstone expansion (Rise of Shadows), Saviors of Uldum will serve as the second part of a three-part story told via the Hearthstone expansions set to release in 2019. Specifically, this expansion will focus on the League of E.V.I.L. as they head to the deserts of Uldum in order to find a way to use ancient plagues. Standing in their way are The League of Explorers, who we previously saw in the Hearthstone expansion of the same name. 
This expansion will introduce 135 new cards to the game, as well as two new mechanics. The first, called Reborn, allows a minion to return to life with one health after they are destroyed for the first time. The second, Plague, represents a series of cards that will cause "board-sweeping actions that affect all minions on the board." We've already seen one of these Plague cards (the recently revealed Priest card, Plague of Death), and it's power level certainly suggests that these Plague cards will be incredibly powerful. 
Interestingly, this expansion will also see the return of the Quest mechanic. Introduced in Journey to Un'Goro, Quests are 1-mana cards players start the game with which requires them to complete certain objectives in order to unlock a powerful reward. In this case, the rewards will change the player's hero power for the rest of the game. 
The Hearthstone team have certainly been active since the release of the game's last expansion. Not only have they added new cards to the game's base collection, but they even buffed some underutilized cards which proved to serve as a kind of mini-expansion for the long-running CCG. 
Saviors of Uldum is set to release on August 6. The Hearthstone team have promised to reveal more mechanics and cards in the weeks leading up to that date. Until then, players can pre-order Saviors of Uldum packages containing packs of cards from the upcoming expansion, a free golden legendary card, and more bonuses. 
Matthew Byrd is a staff writer for Den of Geek. He spends most of his days trying to pitch deep-dive analytical pieces about Killer Klowns From Outer Space to an increasingly perturbed series of editors. You can read more of his work here or find him on Twitter at @SilverTuna014.