News
Hearthstone Battlegrounds Update Adds New Heroes
Hearthstone's new Battlegrounds mode just got a surprise update that adds features quite a bit of content.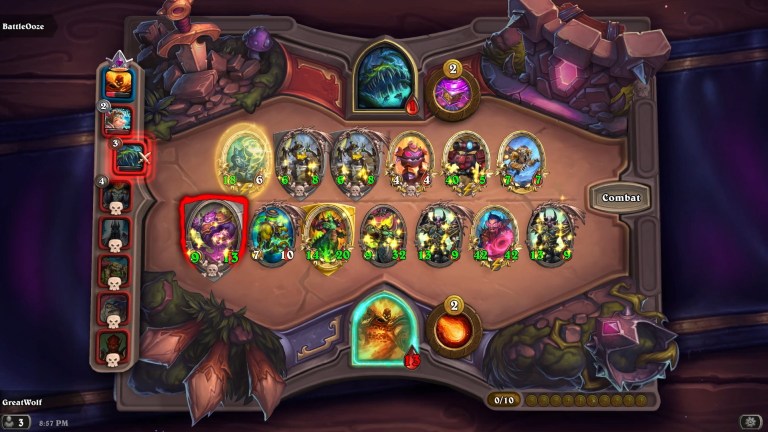 The latest update to Hearthstone's Battlegrounds mode adds new heroes to the game and balances some of the mode's weaker and stronger minions. 
The highlight of this update sees four new heroes join Battlegrounds and four old heroes be rotated out of the game. The four new heroes (Sindragosa, Elise Starseeker, Brann Bronzebeard, and Sir Finley Mrrgglton) each come equipped with their own hero powers which should help negate the sting of the hero powers lost by the four rotating heroes (King Mukla, Giantfin, Millificent Manastorm, and Lich Baz'hial) temporarily exiting the game. 
Yes, we said temporarily. This latest patch indicates that Blizzard intends on adding new heroes to the game and rotating some heroes out of the mode, but it also notes that some heroes may eventually be added back into the game. It doesn't sound like there's a specific timetable or plan in place that will dictate when heroes are rotated in and out, but the general message seems to be that the mode's hero system will be more dynamic than previously thought. 
Further changes include some alterations to the star rankings of certain minions (which dictates how quickly they can be purchased), a series of bug fixes, and some hints at what content is still to come. That last bit includes additions like more detailed stats, additional minions, and the vague promise of balances being implemented to the mode as necessary. 
Some Hearthstone fans are quick to note that the most exciting part of this update isn't the content (which is still fairly good) but rather the timing of this patch. We noted in our preview of Battlegrounds that Hearthstone has traditionally suffered from a lack of timely updates. This marks the second notable update that Hearthstone's Battlegrounds mode has received, and the mode has only been available for a couple of weeks. 
Between this series of timely updates and Hearthstone's upcoming expansion, it seems like Blizzard's CCG may still have quite a bit of life left in it.
Matthew Byrd is a staff writer for Den of Geek. He spends most of his days trying to pitch deep-dive analytical pieces about Killer Klowns From Outer Space to an increasingly perturbed series of editors. You can read more of his work here or find him on Twitter at @SilverTuna014.