News
Harvest Moon Creator's Next Game Combines Fantasy and Food
Lord of the onion rings.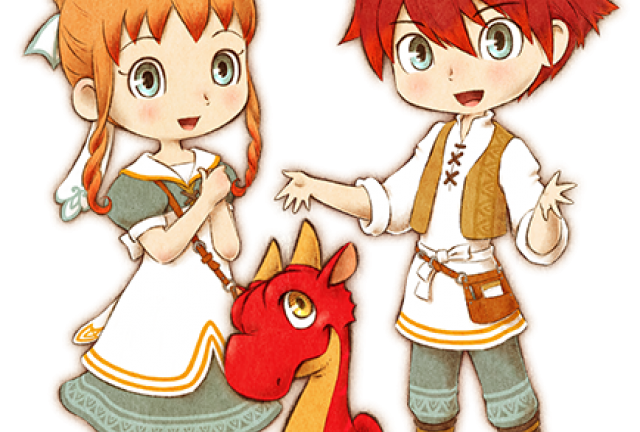 Harvest Moon creator Yasuhiro Wada is working on a truly bizarre new game called Little Dragons Cafe. 
Little Dragons Cafe follows a brother and sister who are tasked with raising a dragon in order to help their mother wake from a deep sleep. Now, that might sound like a fairly reasonable description for a fantasy experience so far, but that's only because we haven't talked about the game's restaurant management aspects. 
Yes, this fantasy title requires players to run a small cafe that seems to have been the family business before all this tragedy. Doing so requires you to manage the menu, go out and find new ingredients, grow your own crops (how very fantasy hipster), and do a little fishing. The full extent of the game's restaurant management aspect isn't quite clear, but it sounds like its less of a Cooking Mama type game and more of a resource management type experience. 
On top of it all, you'll also be able to socialize with some of the surrounding villagers. There's actually a practical element to all this interacting with other people as doing so can increase the popularity of your restaurant and seemingly help you access more resources. 
There's actually still quite a lot we don't know about this game as of yet. For instance, nobody has said exactly how the dragon raising will be incorporated in the restaurant element – if it will at all – and what the actual end game here is. Still, considering that there aren't enough food and fantasy games out there – all due respect to the great Battle Chef Brigade – there's something fundamentally appealing about the idea of participating in a grand fantasy quest while knocking out the lunch rush. 
If you're interested in the curious concoction that Little Dragons Cafe offers, you'll be able to try the game yourself when it releases on PlayStation 4 and Nintendo Switch sometime this summer.