News
Harry Potter: Wizards Unite – Release Date, Trailer, Gameplay, and News
Harry Potter: Wizards Unite is a new mobile game from the developers of Pokemon Go. Here's how it will work...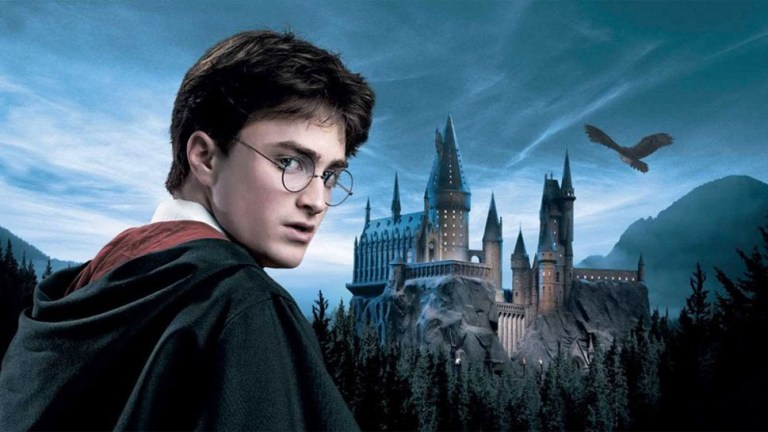 Warner Bros Games has confirmed the Harry Potter: Wizards Unite release date, revealing that the augmented reality mobile game from Niantic (the makers of Pokémon Go) will launch on June 21.
The official description of the new AR game from Warner Bros tells us this: "The player's journey begins as a new recruit for the Statute of Secrecy Task Force, with the purpose of investigating and containing a Calamity that has befallen the wizarding world. Witches and wizards from across the globe must come together to cast spells and return Foundables – artifacts, creatures, people, and even memories – trapped by Confoundable magic, to their proper place in an effort to keep magic hidden from Muggle eyes."
Here's a trailer…
Peppered around the globe, not unlike PokéStops, will be "Inns that replenish their Spell Energy, magical ingredients for brewing special potions, Portkeys that unlock AR portals into iconic wizarding world locations and much more."
There will also be "real-world locations called Fortresses," not unlike Pokémon Go gyms, which are "key areas that play host to Wizarding Challenges. These real-time multiplayer battles against dangerous foes encourage players to join forces with fellow witches and wizards to take on higher level threats and unlock rare magical rewards."
On top of all this info, Warner Bros has unleashed some first-look images of the game in action. Here's Harry Potter with a Dementor…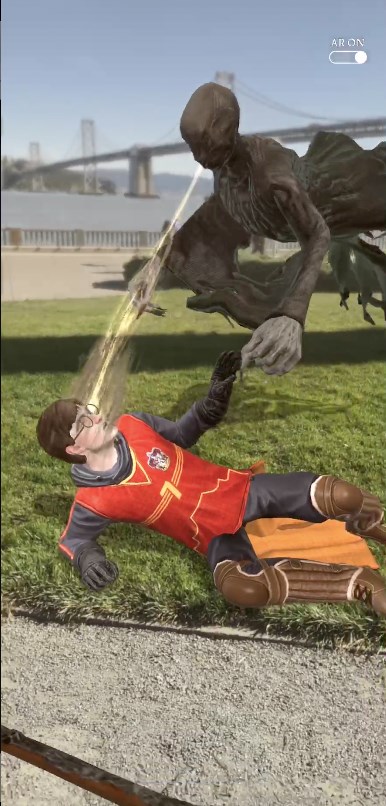 Here's a Portkey…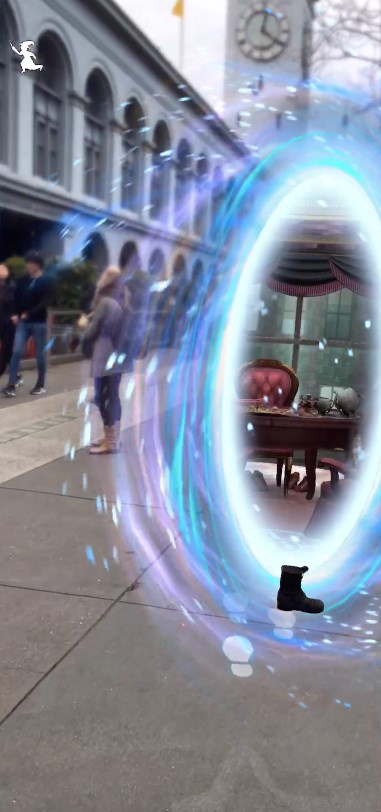 Here's a spell in action…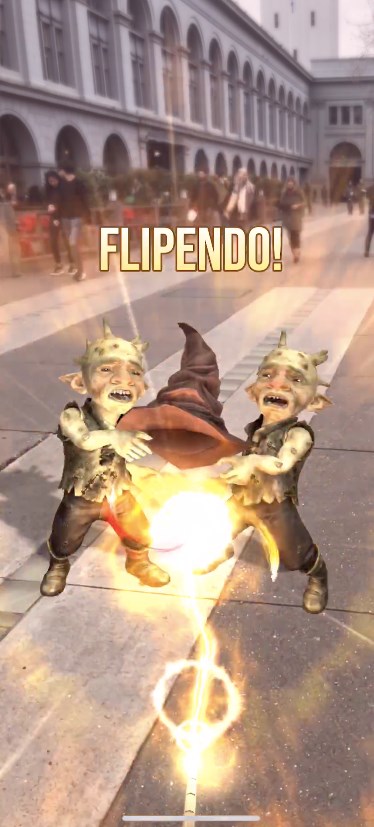 And here are some extra glimpses from the game's Google Play listing…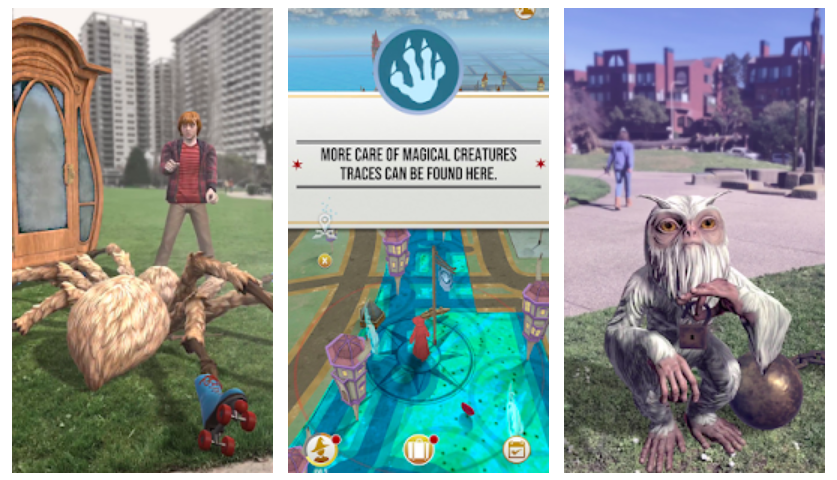 If you want to see more, you can pop over to the game's official website for more info and imagery.
Harry Potter: Wizards Unite is coming to iOS and Android mobile devices, with early registration open now via Google Play. We'll keep you posted as we hear more.