News
Harry Potter: Wizards Unite Launch Not As Popular As Pokemon Go's
Harry Potter: Wizards Unite debuted strong but not as strong as Pokemon Go.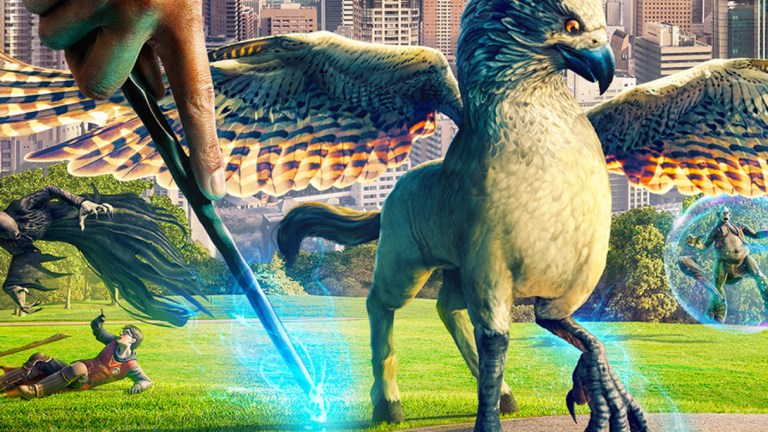 The figures are in for new mobile game Harry Potter: Wizards Unite's launch, and the results are both encouraging and a little discouraging when weighed against the launch of the similar Pokemon Go. 
Early reports from data firm Sensor Tower reveals that Harry Potter: Wizards Unite was the number one download on Apple's U.S. App Store (for the free apps category). It's believed to have achieved about 400,000 downloads and about $300,000 in revenue during its initial day of public availability. Those numbers certainly aren't bad in and of themselves, but a look at Pokemon Go's launch numbers reveals some interesting comparisons. 
During its first day of availability, Pokemon Go was downloaded a stunning 7.5 million times and brought in about $2 million in revenue. Obviously, that was good enough for the number one download spot at the time, but it was also good enough to put Pokemon Go atop the list of highest earning mobile apps during that period. 
That latter accomplishment is where the discrepancy between Pokemon Go and Wizards Unite's success becomes most evident. Wizards Unite opening revenue figures were good enough for it to rank number 48 in the U.K. and number 102 in the U.S. Those numbers seem to indicate that people were downloading Wizards Unite but maybe weren't quite as incentivized to spend money on the app. 
Of course, there are good reasons to compare the two apps. Both utilize similar AR-based gameplay, both are based on incredibly popular properties (released around the same time no less), and both were developed by Niantic. Some people felt that Harry Potter may be popular enough to surpass the success of Pokemon Go, but for the moment, that appears not to be the case. 
Of course, that means little for the future of Harry Potter: Wizards Unite. Pokemon Go was in a slump for a bit, but a series of updates from Niantic helped the game reclaim quite a bit of its original popularity. We're sure the studio will remain just as committed to this project. 
Matthew Byrd is a staff writer for Den of Geek. He spends most of his days trying to pitch deep-dive analytical pieces about Killer Klowns From Outer Space to an increasingly perturbed series of editors. You can read more of his work here or find him on Twitter at @SilverTuna014.