News
Hardcore: Cancelled DICE Action Game to Finally be Released
Lost '90s action game Hardcore will be released with DICE's blessings.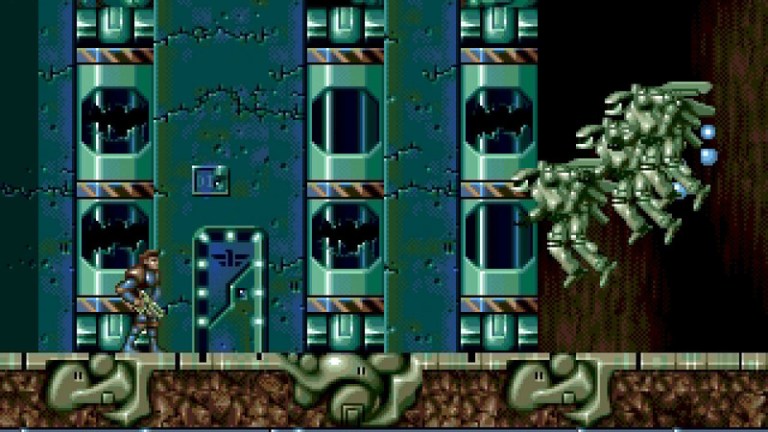 Developer EA DICE is helping to release a previously canceled 1994 shooter known as Project Hardcore (or just Hardcore). 
Based on information released thus far, it seems that Hardcore was a 2D shooter developed for the Sega Mega Drive/Genesis, Commodore Amiga, and Sega Mega-CD. From what we can tell, the game bears a passing resemblance to action titles of the time such as Contra and Blackthorne. You've got a lot of interesting weapons, some sci-fi enemies, a few gadgets, and all the side-scrolling shooting you can handle. 
It looks like a pretty good game for its era, and those who worked on it refer to it as a potential hit. However, it seems that the game's publisher (Psygnosis) decided to abandon the project close to its intended release. That means that DICE was stuck with a game that was reportedly "99%" complete. It seems that the impending arrival of the PlayStation made it that much harder to find a publisher. People were starting to shift their attention to a new generation of consoles. 
In a fortunate twist of fate, though, it seems that Hardcore will finally get the release that it was owed in the mid-'90s. 
Developer Strictly Limited Games, a small studio DICE co-founder Fredrik Liljegren currently works for, has taken over development of the original Hardcore project and intend to use original Sega Mega Drive hardware to complete development of the action game. They will then release it for modern platforms (which currently seems to be limited to the PS4 and PS Vita). 
If you're interested in more information on this project, be sure to check out EA DICE's Twitter account. There, the studio is sharing some original material from the game that includes a magazine preview of the title that was published in May of 1994. 
Matthew Byrd is a staff writer for Den of Geek. He spends most of his days trying to pitch deep-dive analytical pieces about Killer Klowns From Outer Space to an increasingly perturbed series of editors. You can read more of his work here or find him on Twitter at @SilverTuna014. 
Read the latest Den of Geek Special Edition Magazine Here!