News
Halo Wars 2 Release Date, Trailer, & Latest News
Everything you need to know about Halo Wars 2, including latest news, release date, trailers, and much more!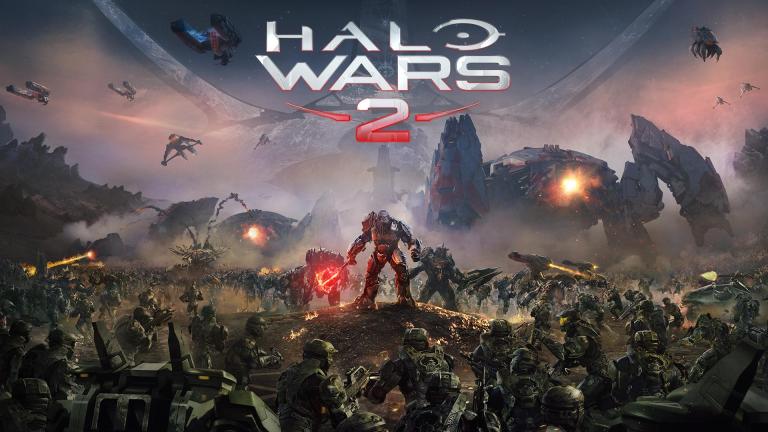 Halo Wars 2 Latest News
Microsoft Studios has dropped a pretty surprising live-action trailer for Halo Wars 2 that's actually quite a bit funny. Check it out below:
Halo Wars 2 Release Date
Halo Wars 2 is coming out on February 21, 2017. The game is arriving on XBO and PC.
Halo Wars 2 Trailer
Halo Wars 2 is out this month, which means we have a new launch trailer ahead of the release. Check it out below:
This next Halo Wars 2 trailer shows off the game's surprisingly strong narrative. This could be a story worthy of the upcoming RTS' source material.
We knew developer Creative Assembly would be applying their considerable gameplay talents to the next Halo Wars, but it appears that this sequel will also sport a much more impressive cinematic side as well.
This Halo Wars 2 story trailer from SDCC shows that even Spartans can get in over their heads sometimes by examining just how powerful the game's villains truly are. It's a haunting message that certainly brings to life the words of 343 Industries' Dave Wilson who said during the game's Comic-Con panel "One of the things we were focusing on early was something for these superheroes to bump up against. Something to fear."
Have a look:
Another cinematic trailer for Halo Wars 2 teases what we should expect from the sequel's story. The crew of the Spirit of Fire, the ship from the original, wake up from cryosleep after 28 years and face off against The Banished, a splinter group from the days of the Covenant. This faction is mostly made up of Brutes, it seems, but there are also glimpses of more traditional Covenant forces, such as Elites.
Check out the trailer below:
Microsoft dropped a Halo Wars 2 trailer at E3 2016 that gave us a good first look at the RTS gameplay Creative Assembly has been working on. Check it out below:
"And the crowd went wild" is an understatement when it comes to 343's reveal of Halo Wars 2, the sequel to 2009's RTS spinoff series that seemed dead after all of these years. Although it didn't quite appeal to hardcore RTS fans, Halo fans have been asking for a sequel for years, especially after the first game ended on an infamous cliffhanger. 
Here is the awesome debut cinematic trailer:
Halo Wars 2 Story
Here's the official synopsis:
After decades adrift and declared "lost with all hands," the brave crew of the UNSC Spirit of Fire are mysteriously awoken above an ancient Forerunner haven known as the Ark. In Halo Wars 2, Captain Cutter and his crew will face one of humanity's most formidable threats yet: The Banished – a fierce and powerful Brute faction led by a cunning and lethal warrior known as Atriox. 
Halo Wars 2 Gameplay
Here's a list of the game's multiplayer modes:
Skirmish: Test your battle strategies against a range of AI difficulty levels. Fight across all the environments and multiplayer game modes with as many AI and co-op friends (or enemies!) as each mode will allow.
Strongholds: Strongholds is a fast-paced, timed game mode where the objective is to control more bases than your opponent when the timer stops.
Domination: Domination offers the classic RTS gameplay of Halo Wars, now with all the new units, leaders, special abilities, and depth of Halo Wars 2. Build your base, build your army, and battle for control of the map and supremacy of the Ark!
Deathmatch: In Deathmatch you'll plan and build your base and army, but instead of fighting for map control you'll fight until only one player remains standing. Outthink and outflank your opponents, then have a celebratory barbecue on the smoking remains of their home bases.
Blitz: An all-new multiplayer mode that is an exciting addition to the Halo Wars series with a unique approach to RTS gameplay.
Halo Wars 2 Details
Since no modern game is complete without a built-in card mode, developer Creative Assembly has confirmed their intentions to bring a little CCG action to Halo Wars 2.
The new mode is called Blitz and will combine card-collecting with real-time strategy. Players will be able to add cards to their inventory through the completion of daily challenges and naturally progressing through the game's campaign. These cards can be used to create a deck of 12 which will be utilized in the new mode to provide benefits during battles. Blitz mode will be comprised of a wave-based co-op survival mode called Firefight and a PvP option that offers requires teams to secure capture points. 
Creative Assembly insists that this mode will be "non-intimidating" and will not interfere with the play of those who wish to enjoy a pure Halo Wars experience.