News
Halo: The Master Chief Collection PC – Release Date, Trailer, and News
What you need to know about Halo Master Chief Collection PC, including latest news, release date, trailers, and much more!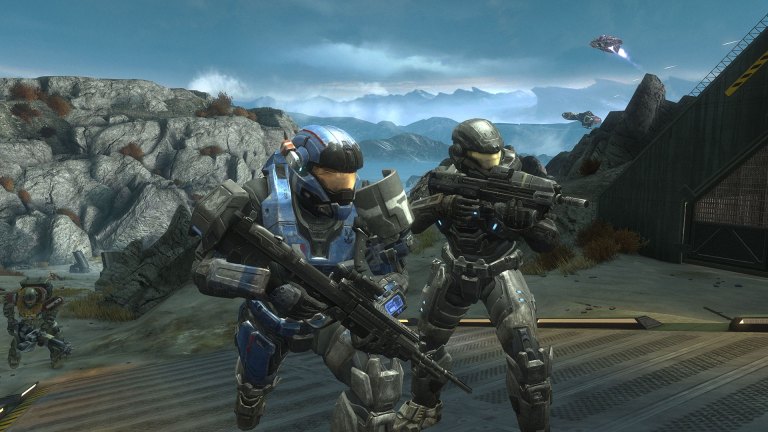 Halo: The Master Chief Collection is coming to PC. The game will not be an Xbox Play Anywhere title, meaning that owners of the game on Xbox One will also have to buy a copy for PC, according to 343 Industries studio head Bonnie Ross, who confirmed the news at SXSW. Additionally, cross-play isn't planned for the PC port at the moment, as the current focus is on getting the PC version of the collection right.
Microsoft confirmed that The Master Chief Collection will not be released at once on the PC. The plan is for each game in The Master Chief Collection to be released separately. 
The first game to be released on PC as part of this collection will be Halo: Reach. This Halo prequel was not included in the Xbox One version of the collection, so it's a surprise addition to the list of incoming ports. It will also be made available on Xbox One. Once Halo: Reach is released for PC, 343 will roll out the remaining Halo games in chronological order. That means the release order of the remaining games will be: Halo: Combat Evolved, Halo 2, Halo 3, Halo: ODST, and Halo 4. 
When these games do debut, you'll be able to download them via both the Microsoft Store and Steam. Yes, in a shocking move, Microsoft confirmed that each MCC game will be available through Steam. It seems that this is part of the company's grander plan to expand the reach of the Xbox brand by making its games available on third-party platforms. This information also has some people speculating that Halo Infinite might not just be available for Xbox Scarlett and PC at launch but could also make its way outside of the Microsoft Store.  
Here's everything else we know about Halo: The Master Chief Collection for PC:
Halo: The Master Chief Collection PC Release Date
Halo: The Master Chief Collectionis coming to PC on Dec. 3, 2019. Initially, only Halo: Reach (which is also coming to XBO) will be available in the PC port. The other titles will be added to PC in chronological order in 2020. You can purchase The Master Chief Collection on the Microsoft Store or Steam, but it will also be a part of Xbox Game Pass. 
Halo: The Master Chief Collection PC Trailer
Here's the debut trailer for the Master Chief Collection's PC release. 
We'll keep you updated as we learn more about 
Matthew Byrd is a staff writer for Den of Geek. He spends most of his days trying to pitch deep-dive analytical pieces about Killer Klowns From Outer Space to an increasingly perturbed series of editors. You can read more of his work here or find him on Twitter at @SilverTuna014.