News
Halo Infinite Will Still Look Amazing on Xbox One
343 says that Xbox One gamers will not have to suffer through too many Halo: Infinite compromises.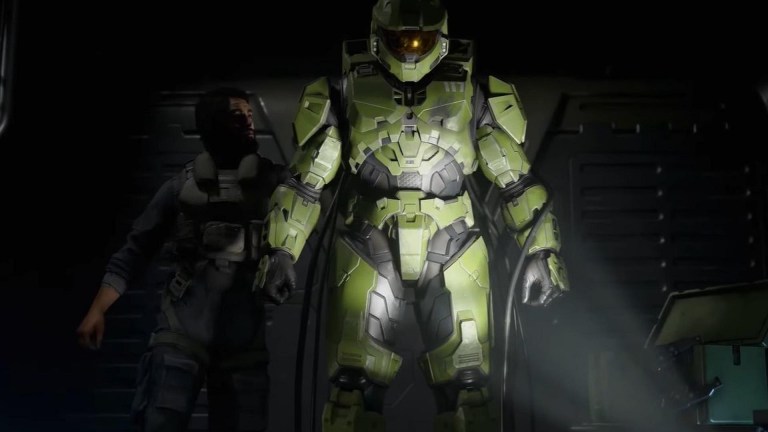 In an interview with YouTuber Blackmist523, Halo franchise director Frank O'Connor reassured fans that Halo: Infinite will still be a worthwhile experience on Xbox One.
"Obviously the special citizen [for Halo Infinite] will be Scarlett, and we've worked with that hardware team to make sure the game shows up amazingly on it," says O'Conner. "But it will [also] be for Xbox One and it will look incredible."
While developers usually release a statement similar to that whenever they need to reassure gamers that their current consoles will still be relevant even as we enter the next-generation, O'Conner dropped one more interesting tidbit that suggests his assurances are more than a company line.
"The Xbox One is not going to be a second-class citizen," says O'Conner. "We're building it so it plays and looks fantastic on Xbox One, and then everything else is plus-plus-plus, but we've got a few tricks up our sleeves that we're thinking about".
That's a fascinating statement which seemingly suggests that Halo: Infinite was developed for the Xbox One (or rather developed using Xbox One technology as its base). While it's not uncommon for titles that are split between generations to use the last generation as a technological foundation, this does mean that Halo: Infinite may not quite be the first glimpse into full next-gen technology that some speculated it might be. Having said that, it feels safe to say that the difference between the Scarlett and Xbox One versions of the game will be even more pronounced than the differences between the Xbox One and Xbox One X versions.
It's also worth noting that O'Conner said that the decision between the Scarlett and PC version of Halo: Infinite may come down to "your PC at that point" which would seem to indicate that Scarlett will not be more powerful than the most powerful gaming PCs when it launches in 2020.
Matthew Byrd is a staff writer for Den of Geek. He spends most of his days trying to pitch deep-dive analytical pieces about Killer Klowns From Outer Space to an increasingly perturbed series of editors. You can read more of his work here or find him on Twitter at @SilverTuna014.
Read and download the Den of Geek SDCC 2019 Special Edition Magazine right here!