News
Halo Infinite Confirmed as Halo 6 by Microsoft
While not a numbered sequel, Halo Infinite will directly continue the story of Halo 5 and serve as Halo 6.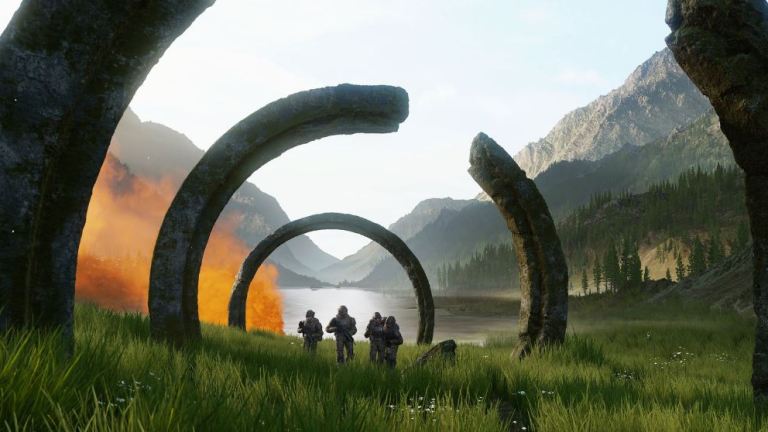 Microsoft has confirmed that Halo Infinite is not a spin-off, prequel, or unrelated project bearing the Halo name, but is indeed a fully-fledged sequel to Halo 5.
"It is Halo 6," said 343 writer Jeff Easterling during a Mixr broadcast (via GameSpot). "You should just consider it Halo 6. Don't think of it as a weird prequel kind of thing. It's the next story. It's the next chapter in what is going on."
While 343 had hinted that Halo Infinite was a follow-up to Halo 5, this is the first time that someone from the studio has gone so far as to suggest that you should think of Halo Infinite as Halo 6. So, for anyone concerned that Infinite was going to delay the release of Halo 6, it sounds like you can expect this game to deliver on the things that you hoped to see from the next numerical Halo game.
Of course, that just raises more questions regarding why 343 is using the Infinite name in the first place. So far as that goes, 343 has suggested that the game just features so many changes that it will ultimately feel like both a new day for the franchise as well as a continuation of the story presented in Halo 5. What changes fans can expect from Halo Infinite remains a source of debate.
However, the fact that 343 is willing to refer to this as Halo 6 means that we might be able to apply some of the things that we've been hearing about Halo 6 to Halo Infinite. Specifically, we're intrigued by an old interview that suggested Halo 6 might focus more on Master Chief. It seems that the plan is for 343 to dial back on introducing new characters in favor of focusing more on Chief and some other familiar faces from recent games.
We'll bring you more on Halo Infinite as additional information becomes available.
Read the latest Den of Geek Special Edition Magazine here!