News
Halo 5 Not Coming to PC Says Microsoft
Despite convincing evidence, Halo 5's PC port isn't actually happening.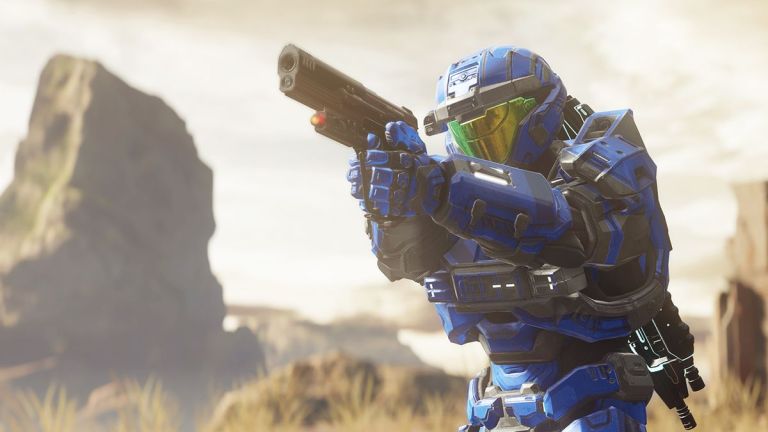 It looks like Halo 5 isn't coming to PC after all.
Speaking about recent rumors, a Microsoft representative told CNET that "As we've shared previously, we do not have plans to launch Halo 5: Guardians on Windows 10 PC." That feels like a fairly straightforward declaration that such a port isn't going to happen. 
This rumor started when, as noted by PC Gamer, the header image for Halo 5's Xbox One listing on Amazon features text that reads "Xbox One Console Exclusive." That's not really a big deal in and of itself until you realize that the text on the box originally read "Only on Xbox One." 
At the time, many people were wondering why anyone would bother to make this change at all. We don't imagine that Amazon would just change the listing to a three-year-old game on a whim, and we don't imagine that Microsoft would just casually decide that it's time to update the images for Halo 5's box art on Amazon just because they like this wording a little better. 
So far as conspiracy theories go, it wasn't that far fetched to think that Halo 5 might be available on more than just the Xbox One in the near future. So far as that goes, it's worth noting that the only other games to feature this wording are titles that are part of the Play Anywhere program (such as Sea of Thieves). That is to say that they're games you can purchase on Xbox One/PC and play on the other platform.
Why would Microsoft request that the language on this box be changed now if they haven't announced a version of Halo 5 that isn't available for anything other than Xbox One? It's still not entirely clear why they decided to make the change. For what it's worth, 343 has previously stated that they'd be open to a PC version of Halo 5 and that it wouldn't be particularly difficult to port the game to that platform.
Microsoft has also alluded to a Halo game for PC after they shut down a popular fan mod that allowed Halo fans to play Halo multiplayer on PC. Phil Spencer also tweeted his interest in bringing some kind of official classic Halo multiplayer experience to PC.
Matthew Byrd is a staff writer for Den of Geek. He spends most of his days trying to pitch deep-dive analytical pieces about Killer Klowns From Outer Space to an increasingly perturbed series of editors. You can read more of his work here or find him on Twitter at @SilverTuna014.