News
Halo 5: New Spartan is "Agent Locke"
We finally know the identity of the new Spartan in the Halo 5 promos: Agent Locke.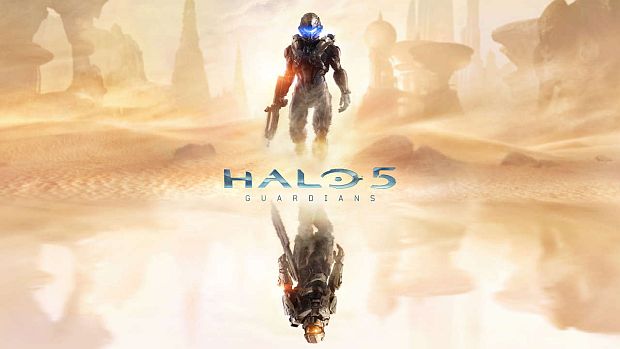 A few weeks back, 343 Industries announced Halo 5: Guardians while also teasing that they were throwing a new Spartan into the mix. Until now, the mysterious Spartan's identity has been kept secret. 
Speaking to Eurogamer, 343 boss Bonnie Ross revealed the identity of the brand-new Spartan: his name is Agent Locke. Not someone we've met before, but surely someone very important to the next installment of Halo. Who is this mysterious figure that mirrors Master Chief in the promos?
More will be revealed about Agent Locke in Ridley Scott's digital series, Halo Nightfall, which will tell the origin story of the new Spartan. The digital series drops in November along with The Master Chief Collection for the Xbox One. 
"We're using Halo Nightfall to basically tell his backstory and tell his origin story," Ross told Polygon at E3 2014. "You don't have to watch this, but knowing this will kind of tee you up for all the new things that are going on in Halo 5: Guardians."
Nightfall is in production now. At San Diego Comic Con this year, 343 will reveal more about how the show and the game will interact.
But don't worry, Ross assured fans that Halo 5 was still very much about Master Chief. There won't be any kind of split between protagonists a la Halo 2.
"He is human, he's always been human, but at the end of Halo 4 he really is reflecting on who he is and why he exists," Ross said. "That was very deliberate because the story we want to tell on Xbox One really is an important part and the main part of his hero's journey. It's more about what he's searching for versus what the UNSC is asking him to do.
"[Halo 5 is] a continuation of Master Chief's story."
Has Master Chief gone AWOL in order to resurrect Cortana? Has Agent Locke been charged with bringing him back to Earth?
"Halo 5 is a lot about his future, but as you'll see through all of the linear pieces we've woven through, his past is key to his future," Ross said.
Steven Spielberg is also working on a TV series, which will drop around the same time as Halo 5 — Autumn 2015. The story of the TV series will run parallel with the game, which should shed a lot of light on storylines and events yet to take place.
For more on Halo 5: Guardians, here is everything we know about the game!
Like us on Facebook and follow us on Twitter for all news updates related to the world of geek. And Google+, if that's your thing!