News
H1Z1 Will Beat PUBG to the PS4 in August
H1Z1 officially arrives on PS4 next month.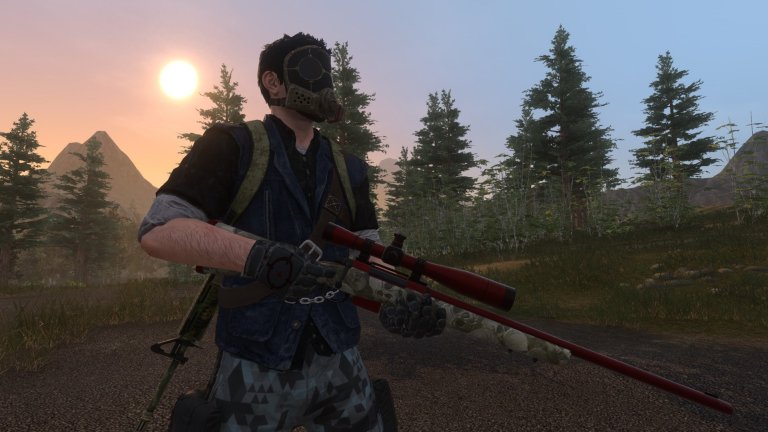 H1Z1 is exiting its open beta and will officially launch on PlayStation 4 as a free-to-play game on August 7th. 
The PlayStation 4 version of H1Z1 will launch with two new weapons (a new sniper rifle and an RPG), an ARV that can fit up to five people, two launch bundles, and a host of performance optimization options. There will also be a season one Battle Pass that features three reward lines (free, premium, and PS Plus). 
In case you missed the debut trailer for the PS4 version of H1Z1, you can check it out below:
The console version of H1Z1 will feature some improvements and changes made to make the game more enjoyable on that platform. For instance, there's now a radial menu in the game that makes item management easier, as well as a grab-and-go equipment system that greatly speeds up your ability to pick up weapons and items. Interestingly, the game's crafting system has been abandoned entirely. That's a pretty big alteration considering how valuable that skill is in the PC game.
The overall goal of these updates seems to be to increase the overall speed of the average H1Z1 match without compromising the core of the game. If you're feeling a bit cheeky, you could say that these changes were implemented as part of the developer's way to bring the game a bit closer to the style of PUBG. That certainly feels like it could be the case, but many of the changes outlined thus far do feel as if they were made specifically with the limitations and advantages of the PS4 in mind.
However, other alterations like an increased emphasis on gathering rare items from supply drops, as well as unspecified alterations to the game's "gas zone" designed to speed its progress, do suggest that the H1Z1 team sees a chance to capitalize on the fact that a notable, more grounded battle royale experience isn't readily available on the PlayStation 4. In other words, PS4 gamers can't play PUBG.
The team could certainly benefit from trying to fill that void, but it will really come down to whether or not the game itself is able to smooth some of the PC title's rough edge's and prove to be a worthwhile console experience. 
Read the latest Den of Geek Special Edition Magazine Here!