News
H1Z1 Update Adds Combat Mode and Daily Challenges
This battle royale genre competitor is set to receive a significant update.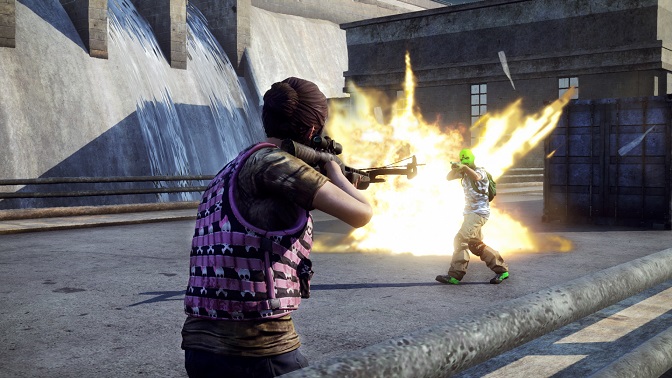 PlayerUnknown's Battlegrounds may be the king of the battle royale genre at the moment, but that doesn't mean that it's the only game in town. In an effort to keep their own last man standing game in the running, developer Daybreak Games has revealed the next suite of updates scheduled to be released for H1Z1. 
Most of the additions in this next content release seem to have been inspired by requests from the game's large community. Alongside tweaks like weapon changes – shotguns should be much more devastating at close range this time around – players can also expect to be treated to some more substantial content updates.
The most intriguing of those updates is a new combat map that will allow players to jump right into the action and practice winning in tense combat situations. This 2×2 km map is not only significantly smaller than the game's traditional battlefields, but it even allows you to instantly respawn into the action upon death. Furthermore, you will start competition on this map with a full arsenal of weapons and supplies. Again, the entire idea behind this mode is that it allows you to truly practice combat without having to rely on sparse in-game confrontations. 
This upcoming update will also introduce daily challenges to the base H1Z1 experience. Just as we've seen in some other titles, these daily challenges will offer players the chance to complete special objectives within the regular game modes. These may range from getting a certain number of kills to mastering a particular weapon. The challenges themselves are also broken into three levels of difficulty. Regardless of the challenge you complete, successfully finishing it will reward you with skulls that can then be exchanged for in-game items like new outfits. 
If you're wondering, H1Z1 is still technically in early access. However, releases such as this do showcase the team's desire to constantly update the title based on feedback and their desire to implement new creative features.