News
Guild Wars 2 Developers Fired Following Twitter Argument With Fan
An ugly incident between members of the Guild Wars 2 team and its fans has triggered a greater debate about online interaction.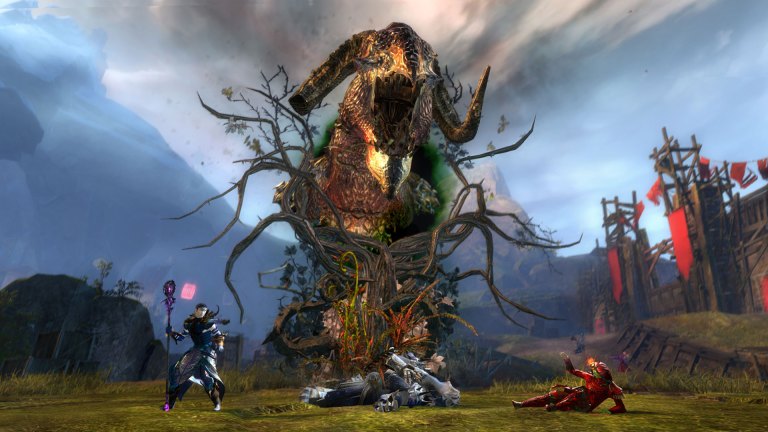 Jessica Price, the Guild Wars 2 developer who was recently fired over a Twitter interaction, has informed Polygon that she was given no warning of what was about to happen. 
"I was given no opportunity to argue my case," said Price. "My manager was on vacation. [O'Brien] spent some time insisting that developers must be friends with the company's customers, and that it was unacceptable to say that we aren't, even when we're not on the clock. He told me I'd look back and regret this, because we were doing great work and I'd ruined it"
Price also noted that "He [O'Brien] wanted to vent his anger, and he had the power to command a woman to stand there while he took his feelings out on her, so he did." Furthermore, she claims that she was told during her interview with the company that she would be allowed to voice her opinion on industry issues and that the company had no desire to "muzzle her." 
If you missed the original story, the whole thing started when a recent Twitter debate resulted in two Guild Wars 2 developers being fired and people everywhere starting a fresh debate on the ethics of social media communication. 
The controversy began when Jessica Price followed-up on a recent Reddit AMA by tweeting out some thoughts about how difficult it is to create a full range of compelling characters in an MMO due to the way that such games are typically interacted with and the technical constraints of the concept. The full thread is worth reading if you're interested in the process of game development or game writing. 
Among the many people who replied to Price was a Guild Wars 2 fan, streamer, and YouTube content creator named Deroir. Deroir suggested that a possible fix to the problem of deep characters in MMOs would be a branching dialog system that allows players to have more control over how they express themselves in this world. Price initially responded to the fan's posts by stating "thanks for trying to tell me what we do internally, my dude 9_9." She commented further on the matter via Twitter after that. 
This is when things got ugly. Fans on Reddit and other social sites began crying out for Price to be fired over her response. Around this time, one of Price's colleagues, Peter Fries, spoke out in her defense by stating that Price never asked for the fan's feedback. ArenaNet, the developers of Guild Wars 2, eventually decided to fire both Price and Fries over their comments as they "failed to uphold our standards of communicating with players." They also noted that the pair's "attacks on the community were unacceptable."
Price followed up with Kotaku after the incident and noted that she had been dealing with fan backlash for quite some time and that she was "so tired of having random people explain my job to me in company spaces where I had to just smile and nod that it was like, 'No. Not here. Not in my space.'"
Needless to say, there's quite a lot to unpack about this story. Some defenders of Price and Fries state that the fan was out of line by going to Price's profile to offer a contradictory statement. There's also the matter of the previous abuse that Price has suffered that has to be considered. However, others believe that Deroir responded in a respectful and interesting way that may have warranted more than a curt reply. They also state that Twitter is traditionally a pretty open platform for contributing to other people's conversations, especially when that conversation is a follow-up to an "Ask Me Anything" thread. 
The one thing that the reasonably minded people on both sides of the debate (i.e. not the hateful trolls) tend to pause on is whether or not this matter should have resulted in two developers losing their jobs. It's an ongoing debate that is unfortunately not getting any more civil.