News
GTA V Players Unlock Red Dead Redemption 2 Weapon Early
A special GTA V Online mission lets you get an early taste of Red Dead Redemption 2.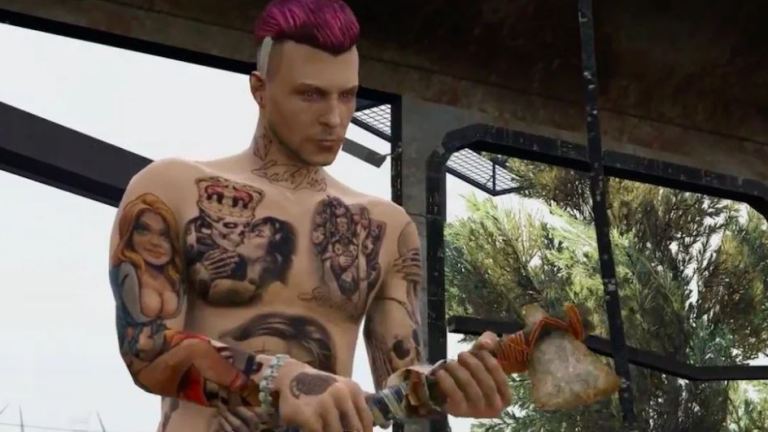 GTA Online players have found a way to unlock a weapon from Red Dead Redemption 2 ahead of its intended release. 
Reddit users Kaimeera and theinsightfulwatcher used the recent release of GTA Online's Nightlife expansion as an excuse to go digging through the game's code. What they found was information related to one of the promised weapons from Red Dead Redemption 2. In order to unlock it early, players must follow a series of steps (showcased in this video) to trigger a special mission that begins with an email from Maude Eccles. 
That e-mail will cause five random locations on the map to appear. Each of these locations features proximity-based objectives that require you to capture/kill a target for Maude. If you do manage to capture the targets and bring them back to Maude, you will receive a sizeable reward. However, capturing the targets is not a necessary requirement to receive the Red Dead Redemption 2 weapon. 
Instead, you just have to complete all five of the objectives however you see fit. Once you do so, Maude will send you to a sixth location where you will find the stone hatchet from RDR 2. If you get 25 kills with the weapon in GTA Online, you automatically unlock the weapon in RDR 2.
As previously mentioned, we already knew that Rockstar intended to officially release this mission/weapon at some point. However, it seems that they may have unintentionally made the mission/weapon available ahead of its intended release date. The strange thing about that is that GTA Online's other weapon from RDR 2 – a revolver – was also seemingly put live ahead of its intended release. 
That being the case, it's entirely possible that Rockstar is just messing with fans at this point and are hoping that they discover these weapons themselves. 
Read the latest Den of Geek Special Edition Magazine Here!