News
GTA V Los Santos Travelogue launches
The Grand Theft Auto V website now hosts an interactive travelogue that lets you learn about the new incarnation of Los Santos...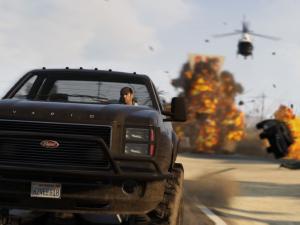 If you pay a visit to the Grand Theft Auto V website (link below) you'll now be able to access a new travelogue that contains a wealth of information and typically humorous adverts from the city of Los Santos, the game's setting.
3D renders of tasty cars, tours of the countryside, water sports, political campaign videos (which you can also see below) and questionable healthcare are high on the agenda, and more content will be added to the travelogue soon.
This new information comes ahead of tomorrow's Grand Theft Auto Online reveal, which we'll be reporting on here, so stay tuned.
Grand Theft Auto V will be released on September 17 for Xbox 360 and PlayStation 3.