News
GTA Online After Hours Trailer Brings Back Gay Tony
Make it rain microtransaction cash cards in the next GTA V update.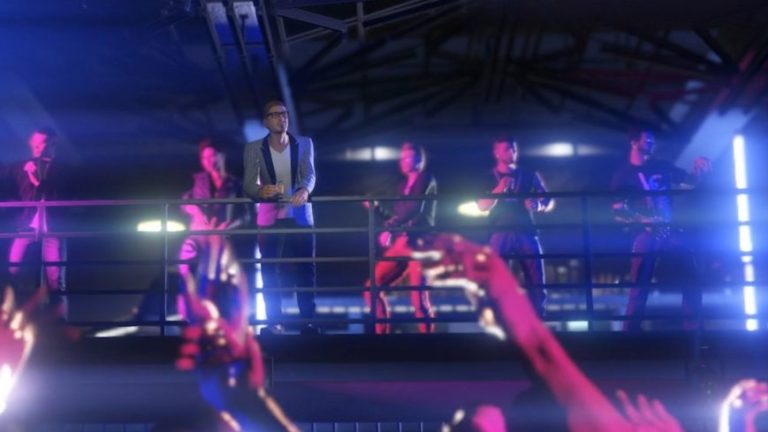 The legendary Tony Prince (a.k.a "Gay Tony") is returning to GTA via GTA Online's After Hours update, which lands on July 14.
As you can see in the trailer above, Tony figures to play a big role in the upcoming update. Players will team with the promoter in order to open and manage the hottest nightclub in Los Santos. Make it to the top of the nightclub scene, and you soon might even attract DJ acts like Solomun, Tale Of Us, Dixon, and The Black Madonna. 
After Hours is highlighted by a new feature that will allow online players to purchase their own nightclub, customize the club's look, hire staff, and even bring in some music acts to distract the patrons from the fact that they've just spent $15 on a beer that is actually just a $2 bottle of water with a Miller High Life label on it. 
However, owning a club in GTA Online isn't just about recreating the real-life experience of visiting a club near you. Like many other high-value purchases you can make in GTA Online, nightclubs are designed to generate income for their owners. They also let you launder some of the money that you earn through less than legal means in GTA Online meaning that they might actually be a better investment than some of the other big-ticket GTA Online purchases of the past. 
There's no word on how much nightclubs will cost, but the history of GTA Online events suggests that they will not come cheap. If you're looking to score a little extra cash before this update hits, you can log-in to GTA Online and receive some bonus in-game currency and an Orange Wireframe Bodysuit to wear to the club when the next update hits. Rockstar has also teased the release of some additional bonuses at a later date. 
Jokes about nightclubs and "GTATM Online" aside, we remain impressed by Rockstar's commitment to regularly updating GTA V's online mode. While we also would have loved to have received just one single-player content update, the sheer amount of content that Rockstar has added to GTA Online since its release is enough to fill a brand-new Grand Theft Auto game at the very least. 
We have a feeling that they'll continue to update the game up until the release of GTA VI.
Read the Den of Geek SDCC 2018 Special Edition Magazine Here!