News
GTA IV Loses David Bowie and Smashing Pumpkins Music
An array of classic GTA IV songs have just been removed from the game.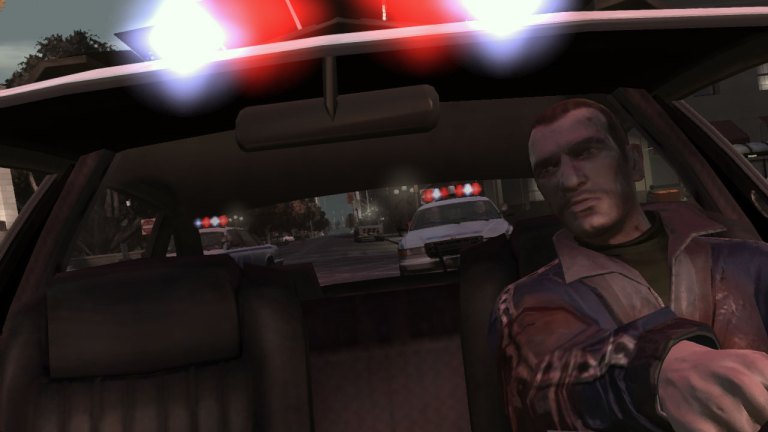 Rockstar has pulled some of GTA IV's most memorable music tracks from the game. 
Previous reports had suggested that Rockstar was preparing to remove some tracks from GTA IV due to expired licenses. Well, we now know which songs are being removed from the game, and the damage is quite severe. The full list of songs that will no longer officially be available in GTA IV confirms that the Russian music station Vladivostok FM has been hit the hardest. It seems that all but one of the station's original songs have been removed from the game. Rockstar has confirmed that they are adding replacement tracks, but some fans are already stating that they do not quite compare to the originals. 
If for any reason you're not a fan of Russian club music, there's still plenty of lost tracks to mourn. Liberty Rock Radio certainly took a big hit by losing David Bowie's "Fascination," The Smashing Pumpkins' "1979," Electric Light Orchestra's "Evil Woman," and Stevie Nicks' "Edge of Seventeen." The damage doesn't stop there, though, as stations like The Journey took some big hits while GTA IV's DLC tracks were severely impacted.
It's possible your favorite station or song survived the musicpocalypse, but the overall damage done to the original version of GTA IV is catastrophic. There is now significantly less music in the game than there was before, and there's a strong possibility that you will notice something missing while playing the game. 
The worst part about this change is that it affects even those who purchased the game previously via digital outlets. Some users are experimenting with ways to put Steam in offline mode in order to prevent the game from updating and then adding custom files to preserve the tracks. There has been some success in that endeavor, but for many users, it will be too late to save their copies of the game. 
While it is possible to legally – and officially – add your own tracks to the game by dropping them into a custom folder, the real damage here is to the cohesiveness of the original stations and the joy of being able to experience all of these songs as a collection. GTA IV isn't the first game to be hit by music licensing issues – Alan Wake was recently removed from digital stores for the same reason – but this is one of the most high-profile examples of this issue yet.