News
Groundhog Day Is Getting a VR Game Sequel
Bill Murray's iconic turn in Groundhog Day will be followed by a VR game about his character's son...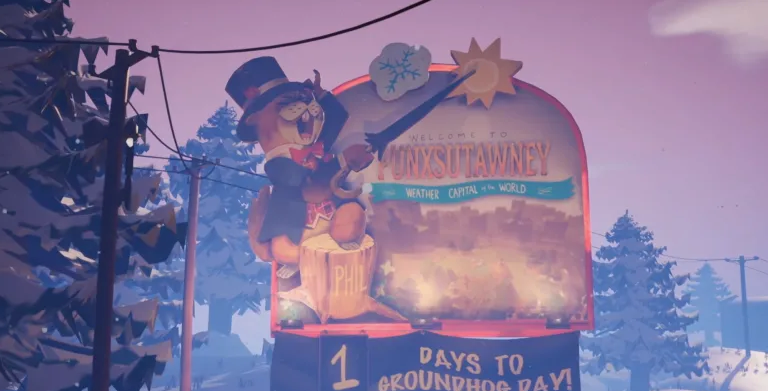 Okay, campers, rise and shine, and don't forget your booties 'cause we've got some cool news for you today: as it turns out, there is a sequel to Groundhog Day on the way, and it will be a VR game.
The original film, starring Bill Murray and directed by Harold Ramis, was released in 1993 and still has a sizeable place in our hearts. The news of this VR game sequel's existence was announced over the weekend on Groundhog Day.
The game is called Groundhog Day: Like Father Like Son and it will put players in the shoes of Phil Connors Jr., the son of Murray's movie character. You can watch the first teaser trailer right here…
And we also have this teasing synopsis, that came with the trailer…
"In Groundhog Day: Like Father Like Son, you'll play as the charming but arrogant Phil Connors Jr., who grew up in the shadow of his father — a man who spent a lifetime repeating a single day until he had made it perfect. But for Phil Jr., today is the worst day of his life. He's trapped back home in Punxsutawney, the small town he thought he'd escaped, where he can't even get a decent cappuccino — and he's going to have to repeat the day over and over, until he learns the true value of friends and family."
It hadn't dawned on us before, but the small town setting and task-perfecting nature of Groundhog Day are both kind of perfect for virtual reality gaming, aren't they?
Sony Pictures Virtual Reality is publishing and producing the title, with Tequila Works handling the development. The game will release for PlayStation VR, Oculus Rift, and HTC Vive later this year. We'll be sure to keep you posted as more news emerges from its burrow.