News
Grand Theft Auto 4: downloadable content arrives
It's the Grand Theft Auto 4 DLC! Are you ready for The Lost and Damned?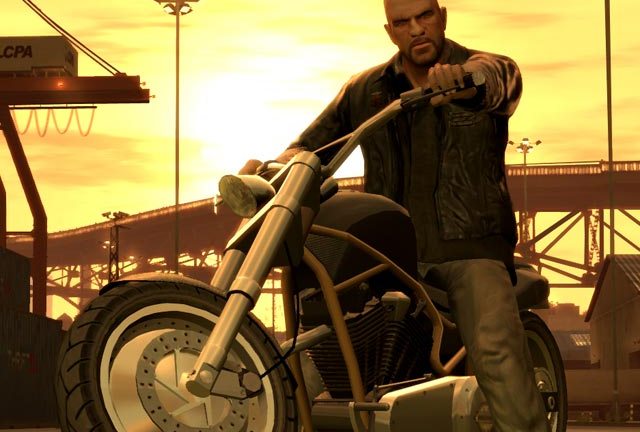 It's been ten months now since Grand Theft Auto 4 finally arrived onto shop shelves, and promptly left them again in record numbers. Since then, the game has cemented its place as one of the biggest sellers of all time, has been converted to PC (with not a great deal of success or love, it should be noted), and continued to keep a legion of fans glued to their Xbox 360s and PlayStation 3s.
Today, though, marks an interesting new chapter in the game's lifespan, and if it works as planned, then this is something we'll be seeing a lot more of. For Rockstar is unleashing onto Xbox Live today the first of two planned new episodes of the game for download.
The first chaper, which promises to be around a third of the size of the Grand Theft Auto 4 game itself, is entitled The Lost and Damned. It follows a new character for the game, Johnny Klebitz, who is a member of the veteran biker gang, The Lost. On the streets of Liberty City, though, The Lost find themselves slap bang in the middle of a turf war, and not a polite one. You can pretty much work out where it goes from there.
The narrative of The Lost And Damned will intersect with that of Grand Theft Auto 4 itself, and the downloadable content will only be available for Xbox 360 owners, at least at this stage. Rockstar did say in the past that GTA4 wouldn't make its way to PC, so its proclamation that the Lost and Damned add-on is 360-only may yet be turned around.
However, given how publishers are squawking with displeasure about the strength of the second hand games market, which denies them a second royalty if a game is sold more than once, the downloadable content arena is a logical riposte. After all, if you make your game strong enough to make it so people want more, then the DLC route does allow a more concentrated revenue stream.
For now, though, 360 owners can fill their boots with added GTA4 goodness right about now. Better get downloading…
The Grand Theft Auto ready reckonerThe 10 best chairs to sit on while playing Grand Theft Auto 4