News
Google Stadia: Release Date, Games, Price, and News
What we know about Google Stadia, including latest news, release date, price, and much more!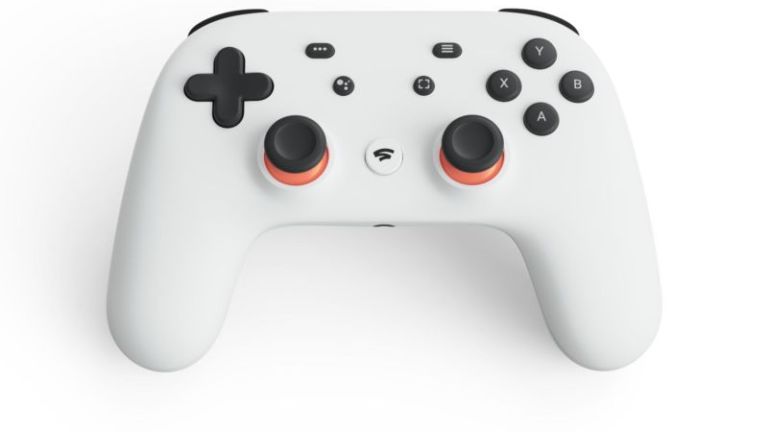 Google has announced a brand new online gaming platform called Stadia, which will allow players to stream both high-end AAA and indie games on any device without the need for a console, a disc, or a hefty download.
The company has long been teasing its "vision for the future of gaming," and the exact specifics of this project were finally revealed during Google's keynote presentation at the 2019 Game Developer Conference in San Francisco. 
Across any screen in your life, including TV as well as phones and tablets (although only the Google Pixel 3 and 3a at launch), the Stadia platform will allow you to load up a fully fledged game in 1080 p (or even 4K at 60 fps in some cases, with a goal of reaching 8K and 120+ fps in the future) incredibly quickly. Google has confirmed that you will need at least a 10 MBPS internet connection in order to play Stadia at 720p resolution. A 1080p resolution will require you to have a 20 MBPS internet connection while playing in 4K at 60 FPS will demand a 35 MBPS connection. 
A few social features are also coming to Stadia. If you see a trailer for a game on YouTube, you will be able to click a "Play Now" button and start playing the title within as little as five seconds, without any drop in visual or gameplay quality. You can also share a Stadia link anywhere, allowing your friends to jump into your session seamlessly. YouTube steamers will also allow viewers to join them in their games through the service.
This is all possible thanks to the magic of Google data centers, which will use Cloud-based internet wizardry to stream high-quality games as if you were playing them locally on a high-end PC. "This future of gaming is not a box," Google promised during the initial reveal. Stadia will be powered by 10.7 GPU teraflops, which makes it more powerful than the PS4 Pro and the Xbox One X. The Unity engine, the Unreal engine, and the Havok engine will all be available to developers that want to make games for Stadia.
Here's everything else we know about Google Stadia:
Google Stadia Games
Stadia will support various games as part of its subscription service and as a la carte purchases. Here's the full list of launch games coming on Nov. 19:
Attack on Titan: Final Battle 2 
Farming Simulator 19
FINAL FANTASY XV
Football Manager 2020
GRID 
GYLT
Just Dance 2020
Kine
Metro Exodus
NBA 2K20
Rise of the Tomb Raider
Shadow of the Tomb Raider: Definitive Edition
Thumper
Tomb Raider: Definitive Edition
Trials Rising
And here are the games coming to the service at a later date:
Orcs Must Die! 3
Windjammers 2
Destroy All Humans!
Superhot
DRAGON BALL XENOVERSE 2
Power Rangers: Battle for the Grid
Get Packed
The Elder Scrolls Online
The Crew 2
The Division 2
Ghost Recon Breakpoint
Darksiders Genesis
Google Stadia Release Date
Google has now confirmed that Stadia will be available starting on November 19 for those who pre-ordered the Founder's Edition. It should be available starting at 12 PM EST in the US. 
Google Stadia Price
Technically, you don't need to pay anything to use the Google Stadia service. The Stadia Base program is free for everyone, but you will need to own Stadia supported games in order to use it. The trade-off is that you can only stream up to 1080p, only receive stereo sound, and you will not receive any free games or discounts by using the free service. Stadia Base won't be available until next year.
That's where Stadio Pro comes in. For $9.99 a month, Stadia Pro grants you access to up to 4K streaming, 5.1 surround sound, an updated collection of free games, and discounts on Stadia-supported games for a la carte purchase. 
Finally, there is the Founder's Edition. This edition cost $130 and includes a Chromecast Ultra, a Stadia controller, a copy of Destiny 2, and a three-month Stadia Pro subscription with a complimentary three-month pass for a friend. 
Google Stadia Controller
Google Stadia will launch with a new controller called the Stadia controller. This controller includes certain features designed with streaming in mind, such as a capture button. It also includes a Google assistant button, which will help you access some of Stadia's support features like YouTube tutorials. There will be a feature called State Share, too, which will allow players to share a link to a playable moment from a game (e.g. a big boss battle) and allow their friends to jump in and have a go. The controller will cost $70 at launch.
However, Google Stadia will also support most other third-party controllers, screens, and mouse and keyboards for supported devices. 
Read More: 40 Best Video Games to Play in 2019
John Saavedra is Games Editor at Den of Geek. Read more of his work here. Follow him on Twitter @johnsjr9. 
Matthew Byrd is a staff writer for Den of Geek. He spends most of his days trying to pitch deep-dive analytical pieces about Killer Klowns From Outer Space to an increasingly perturbed series of editors. You can read more of his work here or find him on Twitter at @SilverTuna014.