News
Google Stadia Pro Won't be "Netflix for Games"
Google clarifies the nature of the Stadia Pro subscription and shoots down a popular comparison.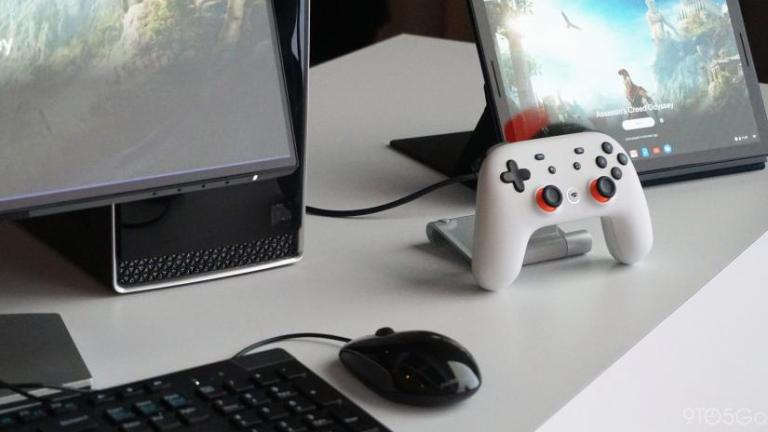 While many people like to toss around the term "Netflix for gaming," the Google Stadia team would prefer if people don't associate Stadia Pro with that concept. 
"To be clear, Stadia Pro is not 'Netflix for Games' like some people have mentioned," writes Google Stadia director of product Andrey Doronichev as part of a Reddit AMA. "A closer comparison would be like Xbox Live Gold or PlayStation Plus. The Pro subscribers get 4K/HDR streaming, 5.1 sound, exclusive discounts and access to some free games. Roughly one free game per month give or take. Starting with Destiny 2 (yay!)."
That's quite the interesting statement as there has been some confusion regarding the nature of Stadia Pro's service. Google originally referred to Stadia Pro as a subscription service that grants you access to "an ever-expanding library of games." That phrase got some people thinking about Xbox Game Pass, which is probably the closest thing that gaming has to a Netflix contender at the moment (though many more options are certainly appearing). 
Hey League of Legends fans! We've got awesome deals on LCS merch & more!
However, this statement makes it sound like you're really only going to get a game or two a month as part of that "ever-expanding library." There are other perks to the service, but those hoping that their Stadia subscription would cut deeper into the cost of purchasing new games may be out of luck.
Eurogamer points out a further wrinkle that appears to exist in the value of the service. Apparently, any games added to the Stadia Pro library while you weren't subscribed to the service won't be accessible to you when you subscribe or re-subscribe to the service. That feels like a gross oversight that we imagine Google has to fix at some point. 
Then again, there's a lot about Google Stadia which doesn't seem quite right. There are reasons to be excited by the service and the future of cloud gaming, but there are also reasons to be skeptical of some of what we've been hearing so far. 
Matthew Byrd is a staff writer for Den of Geek. He spends most of his days trying to pitch deep-dive analytical pieces about Killer Klowns From Outer Space to an increasingly perturbed series of editors. You can read more of his work here or find him on Twitter at @SilverTuna014. 
Read and download the Den of Geek SDCC 2019 Special Edition Magazine right here!