News
Google Chrome Will Support Nintendo Switch Controllers
Ahead of Google's big gaming announcement, the company is integrating Nintendo Switch tech into Chrome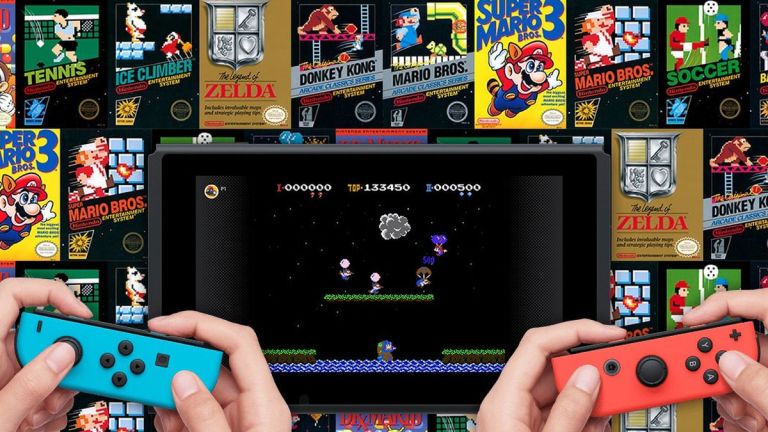 Ahead of Google's gaming-based announcement at the Game Developers Conference, where the company will unveil its "vision for the future of gaming," it's been revealed that Nintendo Switch controller support is being added to Google Chrome.
This news was broken by 9 To 5 Google, with a report that cited a Chromium Gerrit page as its source. On this page, it's made clear that various Nintendo Switch controllers – the Switch Pro Controller, the left and right Joy-Con, and the Switch Charging Grip – will be able to link up with Chrome via Bluetooth. The Charging Grip and the Pro Controller can also be connected by USB.
"This implementation replaces the experimental Switch Pro support on Linux, which is removed in this CL," the Gerrit page clarifies. The whole point of this update is to "improve support for Nintendo Switch gamepads" on Chrome, although no timeline was given as to when these updates will take effect.
This news is very welcome, though, and it makes us highly intrigued to find out what Google is planning for its presentation at GDC, which will take place later today. It's expected to kick off at 10 am PT/1 pm ET. 
There has been a lot of speculation on the web as to what it might entail. Widely-shared images of a Google-branded controller made it look like Google was cooking up its own home console, while other predictions have been streaming-based, suggesting the possibility that Google has made a "Netflix for games"-like service that will allow players to stream big titles onto Google devices/browsers.
Whatever Google's announcement ends up being, it's nice to see Nintendo Switch controllers being connected to Google Chrome. This should allow gamers to play through/interact with Chrome while still using a controller they're familiar with, which cuts out the faff of getting to grips with a new one.
As we hear more, we'll be sure to keep you posted.