News
Good Game: The Gaming Week in Review (Week 4)
we'll give you the 411 on Grand Theft Auto V, offer up the deets on ColecoVision's attempted comeback, and seriously you guys, why does Microsoft keep going out of its way to creep people out...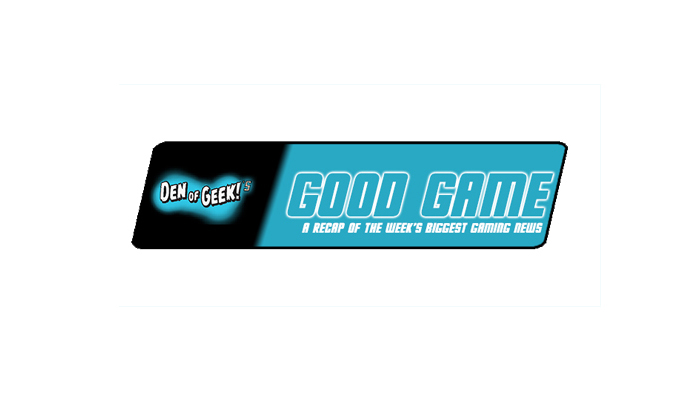 Grand Theft Auto V: The Good and the Bad
The world of Los Santos might be expanding to a computer near you soon. News emerged late this week that Grand Theft Auto V will see a PC release as soon as early 2014. Eurogamer broke the story, claiming that multiple industry sources confirmed the title will come out in the first quarter of next year. Rockstar has yet to confirm the news, but a PC release would make sense given that Grand Theft Auto IV saw a PC release in a similar time frame after first releasing on console.
If Reddit is any indication, PC gamers are already salivating at the rumors. I mean, the game is already absolutely massive, but can you imagine just how much more content could be developed once the gaming community starts developing mods for Los Santos?
It wasn't all good news for GTA fans this week however, as the online component of the game continues to go through growing pains. The initial server problems largely seem to be fixed now almost two weeks after launch, but new issues keep popping up. The latest problem may be one of the worst. Gamers could possibly delete their progress due to a bug with the character not showing up on the selection screen when the player first logs on. If the player sees that the character slot is empty, and attempts to create another, it could in fact overwrite the original character, which hasn't really disappeared.
For now, the suggested fix is go back to story mode and then try to enter GTA Online through the pause menu. I feel like most gamers have been willing to cut Rockstar some slack with the server problems over the last two weeks, but potentially deleting player progress is a nightmare scenario for any online game developer. Let's hope the road ahead goes a bit more smoothly for Rockstar and GTA players alike.

The Return of ColecoVision?
There are so many Kickstarters for games these days that the overwhelming majority of them get tuned out by the gaming press. But the entire industry took notice this week when retro games publisher Rantmedia Games announced a Kickstarter to port the ColecoVision's library of games to modern systems.
The original system launched in 1982 and was a hit for its time because it offered home gamers graphics similar to those of arcade cabinets. If the fundraiser is successful, the games will be released through a ColecoVision app on the iOS store and possibly through other outlets, depending on interest.
I have to say, as much as I enjoy retro gaming, the high asking price for the Kickstarter made me do a double take. Rantmedia is asking for $250,000 to be funded. I'm no game developer, but based off of some other Kickstarters I've seen, that seems a bit high for simply creating an emulator of old games. I'm sure the company is going to add some nice polish and whatnot but… wow, that's a lot of money. It seems like the gaming community seems to agree with me so far. Two days into the campaign, the Kickstarter has only brought in about $4,000. When you consider that a lot of successful Kickstarter funding happens in the first few days, and then add the fact that this campaign received press across all major gaming sites… well, it's not looking good out of the gate, now is it? The final verdict is still 28 days away, so I suppose there's still time to turn it around.

Microsoft is Terrible at Messaging. Again.
Oh, Microsoft, when will you learn? The company finally seemed to be getting some momentum over the last month for its upcoming Xbox One launch this November. This, after shooting itself in the foot at E3 and then working hard to change the message gamers were hearing about the new console. One of those rumors this past summer was that the Kinect would be required to be plugged in and turned on at all times. This led to some NSA-esque fears about the console, with gamers worrying that the system could still watch them even when they weren't playing games. Microsoft changed its policy to state that the Kinect does not have to be plugged in and successfully assuaged those early concerns.
And then this week happened. The company just can't seem to keep its big, stupid mouth shut. Ad Age reported last weekend that a Microsoft corporate VP bragged to advertisers at a national conference that the Kinect could be used to gather information on how users react to ads on TV, recording their body language and other criteria. He actually said that the Xbox One is like a "TV that watches you" and pointed out that most people would still leave the Kinect plugged in, even though it's no longer required.
This article was picked up by the gaming press and Microsoft has spent most of this week trying to put out the fire all over again.
The company put out a statement saying that the quote in the Ad Age story was referring mostly to the connection between the Xbox One and Microsoft's' SmartGlass mobile app, and not just Kinect. The company said the VP was pointing out that advertisers could use both the Xbox One and the mobile app as opportunities for advertising. Ad Age added Microsoft's statement to its story but pointed out that the general consensus of advertisers in the audience was that the VP was referring to the Kinect.
Perhaps Microsoft's message was unfairly misconstrued, but you once again have to wonder what the hell is going on with the company's public relations team. Regardless of which device the talk was about, why even use a phrase like "TV that watches you" as a talking point, especially in light of everything that happened after E3?
To be fair, it's not like anyone is going to cancel their preorder over this snafu, but at the same time, I think people are really starting to wonder when and if Microsoft will ever fully cure itself of its foot in mouth disease.
Best Final Fantasy Everrrrr
I'll keep this short. Square Enix had a press conference. Final Fantasy VI is coming to your smart phone with better graphics and refined gameplay. Rejoice, and be glad… until you see the asking price for most of Square Enix's mobile games. But I digress. Please continue with your happy dance.
Like us on Facebook and follow us on Twitter for all news updates related to the world of geek. And Google+, if that's your thing!