News
Good Game: The Gaming Week in Review (Week 1)
We review the week in gaming, including the Xbox One date, PopCap charging $10 more for an Xbox One version of their game, PS4's virtual reality, and more...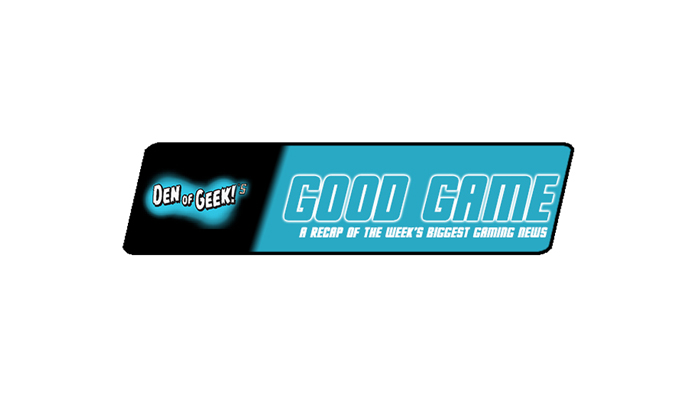 A lot has happened this week in the video game world, so let's get right down to it, shall we?

First, and most importantly, Microsoft finally announced the official release date for the Xbox One. There was a great deal of speculation, with many believing that the Xbox One would release a week prior to the PlayStation 4's release date, and I'm sure some of you lost an office bet over the matter. But, November 22nd it is, interestingly putting it just one week before Black Friday 2013. Does that mean we will be seeing some great Xbox One game deals on Black Friday? Maybe a $50 gift card if consumers purchase at a certain retailer? I think Microsoft choosing to release the Xbox One after the PS4 shows confidence in their console, but it's still too early to tell which side of the coin the gaming community wants to be on (Xbox One or PS4) just now.  The majority still appears to be on the PS4 side of things as it stands right now, so it may have been a mistake for Microsoft to be second in line, instead of releasing first and getting those people that NEED to be the first to have something new. We'll see.
Although the rest of the roster is pretty much being kept secret, EA Sports this week revealed that EA Sports UFC will have playable female fighters. EA revealed that Miesha Tate and Ronda Rousey will be playable in the game. Overall, I think this is a good move for not only the game, but for the UFC as well. This is just another step in the right direction for the new female fighting division in the UFC, and EA Sports is using the two most popular female fighters to boost sales. I actually have a couple of female friends that are venturing into mixed martial arts, and one of their complaints is that no one takes them seriously. Now, with EA Sports including at least two female fighters in their next UFC game, it will hopefully expand the appeal for female MMA.

PopCap games announced the launch price for Plants vs Zombies: Garden Warfare, which will be $39.99 for the Xbox One edition, and $29.99 for the Xbox 360 and PC versions. But, why the price difference? Xbox One retail games will reportedly be the same $60 as their Xbox 360 versions, so I'm not sure why PopCap games is charging $10 more here. I'd like to know what their reasoning behind this is, or if they're simply banking on the fact that the Xbox One is new, so gamers will just accept it and pay more for it. Sorry, PopCap, I know I won't.
There's also talk of a PS4 virtual reality headset swirling around the internet, with Eurogamer claiming that Sony intended to unveil it at Gamescom, but changed their mind in the 11th hour. I am honestly surprised that it has taken this long for Microsoft and Sony to jump on the VR bandwagon, especially with the gaming community generally backing the Oculus Rift. Virtual reality is something that many gamers dreamed of as a kid, although I'm not sure I like the idea of being completely removed, visually, from my living room while my 4 year old runs around. Allegedly, the technology was internally tested using the PS4's DriveClub. A virtual reality driving game isn't really all that interesting to me, as I could just get into my car and drive somewhere. But, the implications that the VR technology would be used with other types of games is promising.  
Microsoft announced that the Xbox One will support eight wireless controllers at once, but unfortunately your TV will only likely be acceptable with the typical four. As of right now, there are no confirmed games using 8 controllers, and I don't think the probability of gamers wanting to spend extra cash to have eight controllers on top of their $500 systems is very high. Meanwhile, the PlayStation 4 will support only four controllers, which is down from the seven that the PS3 supports. But, again, it's pretty much irrelevant, as their likely won't be any eight player games anyway.

In an interview with GameInformer, Vigil Games' Business and Product Development Director Reinhart Pollice discussed the possibility of a new Darksiders game, which Vigil picked up from THQ back in April during the THQ yard sale. From the sound of things, Vigil Games is beginning to explore what the next step for the franchise is. As an avid Darksiders fan, the news is very exciting to me, and I can't wait to hear an official announcement that a Darksiders 3 is in development. Let's just hope Vigil doesn't ruin the franchise.
More launch day woes for the MMO world, as Final Fantasy XIV: A Realm Reborn has been brutally beaten up by the gaming community as players have been experiencing login issues. It's unfortunate that even after this year's failures to launch (see SimCity), companies are still unprepared for their online game launches. Thankfully, I have no interest in Final Fantasy XIV, so I'm not personally affected by it. But, the point still needs to be made that companies need to get their shit together BEFORE a game launches, not after.
Generally, PAX Prime 2013 was unimpressive. During PAX East earlier this year in Boston, we saw numerous games revealed and other information about our most-anticipated games come to light. Unfortunately, PAX Prime was unable to replicate this, as virtually nothing exciting came out of the convention. Granted, PAX is intended for the fans and not the press, but the overall lack of buzzworthy news was a bit disappointing.
This week saw the release of Outlast, Teenage Mutant Ninja Turtles: Out of the Shadows, Lost Planet 3 and Castle of Illusions Starring Mickey Mouse's HD revamp. The general consensus for Outlast is that it is above average, and while it's quite terrifying in the beginning of the game, the novelty wears off. Still, it's apparently worth playing. I've just begun playing it, myself, and so far I'm loving the scares—hopefully they don't die down as many other media outlets claim. The Teenage Mutant Ninja Turtles: Out of the Shadows reviews are all over the place, with GameTrailers harshly rating it extremely low, IGN rating it at 6.1, and GamesRadar giving it 50/100. I gave it a rating of 7.9/10 for Den of Geek, and I stand behind that rating. For the most part, the game captures the essence of the TMNT franchise quite well. But—yes there are more than a few hiccups. But, I'm disappointed at the extremely harsh rating that GameTrailers gave the game. I am usually in 100% agreement with the reviews that GT comes out with, but I think, with this review, they definitely were having a bad day when they reviewed it. Lost Planet 3 is receiving a lot of praise for its story and characters, but it is generally getting beat up by review scores, which I definitely am in agreement with. The game has its exciting moments, but they're too few and far between. Wait until the game hits the bargain bin. And, finally, I'm onto Castle of Illusions Starring Mickey Mouse. I'm never one to be pro-HD remakes, and this game is no exception. Not worth it if you played the original, even though it does look fantastic.
Next week I'll be talking about Amnesia: A Machine for Pigs, Young Justice, Arma 3, and whatever news comes our way! 
What are YOUR thoughts on the happenings of the week? Sound off below in the comments!