News
Good Game: The Gaming Week in Review (Oct 28 – Nov 1)
Re: this week in video gaming news...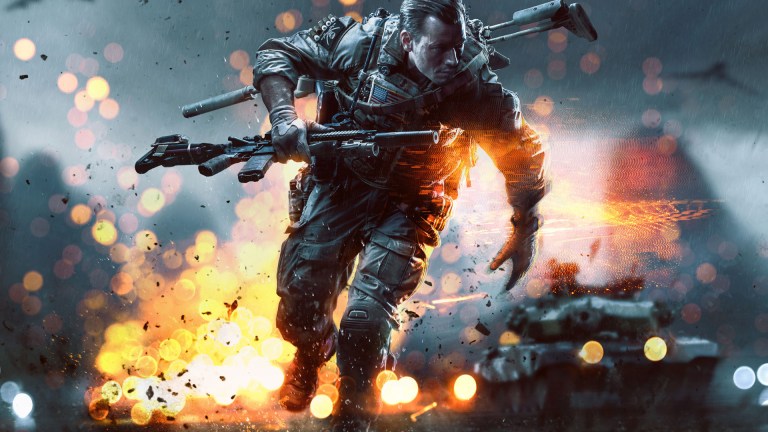 Things start to heat up as the launch of Sony and Microsoft's next-generation consoles gets closer and closer. This week we find out a few of the finer details about Sony's PS4, learn about Titanfall's future as an Xbox exclusive, and more.
Sony gradually starts revealing some limitations of the PS4
With the hugely anticipated release of the PlayStation 4 only a few short weeks away now, Sony has issued out an official PS4 FAQ, which serves to outline some of the finer details and specifications on what gamers can expect from the hardware once they finally get the new console in their hands. Surprisingly though, a lot of the information presented in this PS4 FAQ actually highlights some of the console's quiet limitations, which have all but gone unmentioned up until this point, and for good reason.
For starters, the big news to come out of the PS4 FAQ was that the next-generation console will not be supporting DLNA or any related clients or servers that allow for media streaming functionality, causing great concern for many PS3 owners. Furthermore, the PS4 also won't be supporting MP3 playback, and lacks the function to play audio CDs. A bummer, for sure, but let's be honest: most didn't preorder a PS4 so they could have a new device to listen to some tunes on.
Another important feature that seems to have been stripped from the PS4 is that the console won't support external hard drives to store your additional game content and other downloaded media; although Sony makes a point to clarify that PS4 owners will still be able to swap out the internal hard drive for another, so long as the specific replacement drive is not thicker than 9.5mm or exceeds 160GB. Now that certainly sounds like a lot of free space for a gaming hard drive, but when you take into consideration the fact that retail PS4 games like Killzone Shadow Fall have already been reported to require 50GB of storage space for a full download, those 160GB will run out in no time for those who want to go all digital in the next generation.
Personally, I was a little disappointed to read the newly surfaced details of the PS4's remote play functionality with the PS Vita, which highlight some further restrictions to one of the more anticipated features of the new Sony console. Basically, Sony has clarified that the remote play feature works best when you are using the same WiFi connection as your PS4 console. When you take your Vita outside that WiFi hotspot, however, then the results will be much less predictable, which might make playing PS4 games on the go not as big of a reality as some might have thought at first.
So in the end, was it better for Sony to reveal all of these specifications so close to the console's upcoming launch, rather than earlier in the year when the hardware was first being announced? Was there anything in the PS4 FAQ that might make you reconsider your preorder of Sony's newest console beast? Yeah, I didn't think so.
Titanfall will be an Xbox and PC exclusive, forevermore
I had already sort of assumed this when the game was first announced earlier this year, but Electronic Arts has confirmed this week that their highly anticipated next-gen title Titanfall will remain an exclusive to Xbox One, Xbox 360, and PC for the duration of the game's lifetime. EA CFO Blake Jorgensen has been quoted saying, "In the case of Titanfall, it's a brand new IP and it's exclusive only for the life of the title on Xbox One and Xbox 360 and PC." Of course, I guess things can be open for interpretation with regards to the definition of "the life of the title" and what that really means.
But nonetheless, this news also seems to fall in line with reports that surfaced earlier this year about Electronic Arts getting more comfy in the Microsoft camp when it comes to game exclusives. But then again, we've also seen big-name Microsoft exclusives like EA's own Mass Effect series eventually make their way over to Sony and the PlayStation 3 anyway, so who's to say that the same couldn't happen for the Titanfall franchise a few years down the road, especially if Sony starts to show any signs of pulling away in the next-gen console war? Do you think Titanfall will truly stay a Microsoft exclusive, forevermore?
South Park: The Stick of Truth gets delayed again, AGAIN
Can I just get a resounding "Screw you guys, I'm going home!"? That's right, it's been confirmed this week that the highly anticipated South Park RPG from Trey Parker and Matt Stone has been delayed once again into 2014. Originally slated for a release to meet the 2012 holiday season, the game was first pushed back until April 2013, before being put in a period of limbo once more until a final release date of December 10, 2013 had been announced. But now that latest December release date has been pushed back once again, and at the current time of this writing, South Park: The Stick of Truth is set to come out on March 4, 2014.
To be honest, I can't say I'm all that surprised about the recent delay, and I actually think the new timing of this release will benefit The Stick of Truth in the end. After all, before this, the upcoming South Park game had basically been the only big-name game releasing in December, and following hot on the heels of both the PlayStation 4 and Xbox One certainly wouldn't have kept the game in the spotlight for very long. So maybe this is actually the best thing to have happened for South Park: The Stick of Truth, despite how badly we all desperately want to be playing it. Unless, of course, the game gets pushed back again into 2015 and beyond. Should we start placing bets now on when this thing will finally see the light of day?

DLC and launch trailers galore
Battlefield 4 has only been available for a couple of days now, but that certainly didn't stop DICE from unveiling some tantalizing info this week about what the first round of DLC for the massively popular shooter will entail. The first DLC pack will be titled "China Rising," and even though we don't know much more about it just yet, premium members can expect to download it for free on December 3 (more details are still to come on a release date and price for non-premium Battlefield 4 members). Has anyone actually stopped playing Battlefield 4 long enough to even read this paragraph though?
And speaking of things that have "Rising" in their title, Capcom has also unleashed a brand new "Nick or Treat" trailer and DLC information for their upcoming Xbox One exclusive Dead Rising 3, just in time for Halloween. The trailer in question marks a much welcomed return to that stylized sense of quirky humor that Dead Rising fans both know and love, by showing protagonist Nick slaying hoardes of zombies while wearing everything from a shark outfit to an oversized sombrero. Now that's my kind of zombie killing right there! As far as the DLC is concerned, Capcom has also announced that four DLC packs will be coming to Dead Rising 3 for $10 apiece, and players will have the option to purchase a season pass for $30 to be guaranteed every piece of DLC that the next-gen game will have to offer. Although Capcom hasn't said exactly what the four different packs of DLC will contain, they did however mention that the season pass will include a custom muscle car and special Nick costume for your zombie-slaying enjoyment next month.
And lastly in big-name DLC and launch trailer news this week, we finally got to see our very first glimpse of Telltale's long-awaited The Walking Dead: Season Two. Clocking in at just under a minute long, the new Clementine-centric trailer shows us just how far the little girl has come since things first spiraled into walker hell at the start of Season One; and even though it contains only a mere few seconds of new game footage, we couldn't be more excited to finally get our hands on what is sure to sit at the top of many "Game of the Year" lists to come. While the trailer doesn't give an exact release date as to when we might expect to pick up where we left off with Clementine in Season Two's first episode, other than the proverbial "Coming Soon," Telltale is still giving every indication that we'll be able to play it before the rest of 2013 is up. That certainly sounds like a plan to me!
Like us on Facebook and follow us on Twitter for all news updates related to the world of geek. And Google+, if that's your thing!