News
Good Game: The Gaming Week in Review (Nov 11 – Nov 15)
Sony's next-generation game console was finally released this week, and we take a look at all of the excitement, the announcements, and of course, the controversies leading up to the historic gaming launch.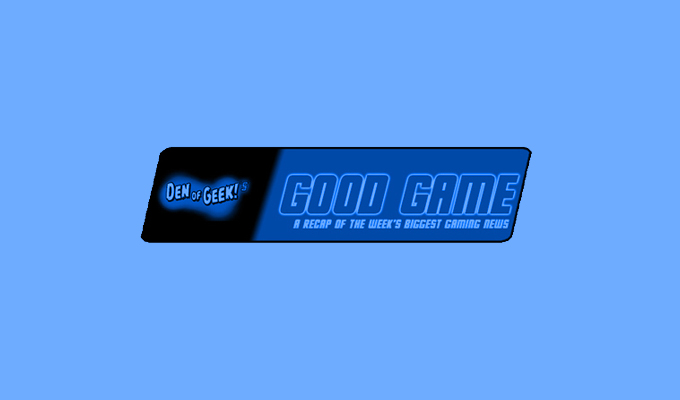 I think some next-generation console was released this week or something
Yes that's right: the time has finally come! Sony's hugely anticipated next-gen gaming console, the PlayStation 4, was released this week, bringing in the next-generation of video games to the delight of fans everywhere. Microsoft was even nice enough to offer Sony a congratulatory tweet on the successful launch of their competitor's new console. This latest console war has been fueled with all sorts of seeming animosity between both the Sony and Microsoft camps and the hardcore fans that stand behind each, and so it was nice to see this little small gesture, no matter how short it might last.
But like any big console launch, the North American release of the PS4 was not without its hiccups, even on day one. Concern starting spreading throughout the internet when gamers learned that a few big review sites, in addition to some Taco Bell contest winners who had received a PS4 system ahead of the street date, had been reporting problematic issues of their PS4s not starting or being able to get a signal to their TV via the HDMI cable. While Sony is already looking into the issue, they sent out a statement which says they believe these malfunctions to all be isolated incidents. I guess we'll know for sure in a few days as everyone gets to take their own PS4s for a spin, but it would be a real shame if something like hardware issues managed to damper what has otherwise been an extremely smooth and steady rise in the months leading up to Sony's big day.
There are also a few reports coming in that the PlayStation Network is experiencing some server problems as well, due to the incredibly high volume of players now trying to log on at the same time with their brand new PS4 systems. But I wouldn't really worry about this one too much, as Sony is already hard at work on resolving these issues, and ensuring that everyone can get back online with their PS4s in no time. And on the bright side, even if they continue to have these PSN server overloads, they can always look to Rockstar for some guidance on how to accommodate for unexpected network bugs!

Naughty Dog teases a new Uncharted game for PS4, and sheds a few details of the first story-based DLC for The Last of Us
At the big Sony All Access PS4 launch event on Thursday night, Naughty Dog was on hand to show off a few cryptic surprises that PlayStation owners will have to look forward to in 2014 and beyond. The bigger of these two announcements was that Naughty Dog's next game will in fact be a next-gen installment in their critically acclaimed and hugely successful Uncharted series. The reveal came via a mysterious 30-second video, in which series protagonist Nathan Drake was noticeably absent, and no number or subtitle accompanied the official Uncharted logo, leading some to speculate that this might be a reboot of sorts for the popular franchise, or at the very least feature a brand new hero and cast of characters. Naughty Dog also hinted that there may be a few hints within the teaser trailer itself as to the direction of this next-gen Uncharted game, so let's all try and do some treasure hunting ourselves now! Was anyone able to find anything?
The other big announcement from Naughty Dog at the All Access PS4 launch event was some juicy new details on the first story-based DLC for their post-apocalyptic masterpiece, The Last of Us. Most notably, it was revealed that this DLC will be a prequel to the events of the main single-player story in the game, with players taking control of a younger Ellie as she ventures off with her friend, Riley. Well those of us who have played through The Last of Us are surely well aware of what befalls both Ellie and Riley, so it should be really interesting to get to play these actual events now, rather than just hearing Ellie allude to how everything went down before she met up with Joel.

Infamous: Second Son gets a new trailer and release date
For many Sony fans, Sucker Punch's upcoming Infamous: Second Son has been a clear PS4 system seller ever since the game was first announced alongside Sony's next-gen console this past February. While some were disappointed to hear that Second Son wasn't going to be quite ready to make the initial launch date of the PS4, we have been told that the game would not be too far off beyond that. Well on Thursday night's All Access PS4 launch event, Sucker Punch arrived with a new Second Son trailer in tow, and at the end of the brutally awesome new look at the superhero sandbox game, a final release date flashed across the screen: March 21, 2014. Now while this date is actually a little later than I was initially expecting (a lot of retailers had been posting a launch date of February 2014 for a while), there's no doubt in my mind that Second Son is going to be worth the wait; and those new PS4 Second Son bundles have got to be looking pretty great right about now.

Hideo Kojima's "shocking" PS4 announcement isn't all that shocking
Remember a few days ago when Metal Gear Solid mastermind Hideo Kojima tweeted about a mind-blowing announcement that would be occurring alongside the launch of the PS4 on Thursday night? Well it turns out the announcement wasn't all that mind-blowing: in fact, it wasn't even all that exciting, to be perfectly honest. As many had suspected, the big announcement had to do with some upcoming Metal Gear Solid V: Ground Zeroes content being exclusive to PS3 and PS4 systems. The extra exclusive mission dubbed "Déjà vu" will let players take on the role of "Classic Snake" in a highly reimagined character that is based on the original design from the first Metal Gear Solid game. Cool? Sure! Completely earthshattering? I'm not all that convinced yet.

New Lord of the Rings game is announced for next-gen consoles
Now that we're finally in the real thick of the next-gen console releases, the new game announcements should start coming by the dozen in the upcoming weeks. Well the first of these happens to be a brand new Lord of the Rings game called Middle-Earth Shadow of Mordor from Monolith Productions and Warner Bros., which is said to be a three-person action game that's set in a vibrant open world. However, the actual story in the game is promised to be completely original, although the details on that are still a bit scarce at the moment. Middle-Earth: Shadow of Mordor is currently in development for next-gen consoles PS4 and Xbox One, as well as current generation systems PS3 and Xbox 360. And while no release date for the game was given just yet, we've got our money on sometime around holiday 2014 or early 2015.

South Park pokes fun at the next-gen console war in latest episode
And lastly this week, we have what might very well be both the funniest and the most accurate depiction of the next-gen console war and how we gamers play a crucial role in it. In the latest episode of South Park, Trey Parker and Matt Stone make fun of the PS4 and Xbox One fanboys in a pitch-perfect representation of what the gaming community at large has turned into, or perhaps has always been. What's great is that the boys are all dressed in their wizard outfits from their Lord of the Rings adventure a few seasons ago, and this also served as a wonderful tie-in to the upcoming and long-awaited The Stick of Truth.
This hysterical South Park scene is something that every gamer should watch, regardless of which side you've taken in the Sony and Microsoft console war. There's been a lot of craziness over the last few months leading up to the big release of the PS4 and Xbox One, and so at times like this it's good to take a step back and have a laugh at how die-hard all of us can be when it comes to our video games.
Like us on Facebook and follow us on Twitter for all news updates related to the world of geek. And Google+, if that's your thing!