News
Good Game: The Gaming Week in Review (Mar 31 – Apr 4)
Amazon gets into the Android home console business, while EA's Origin goes completely disc-less this week.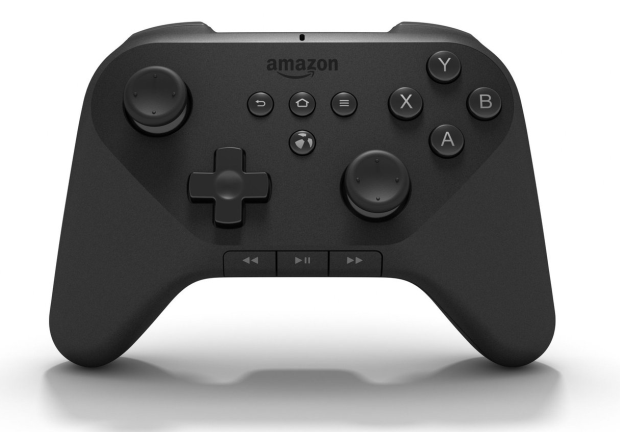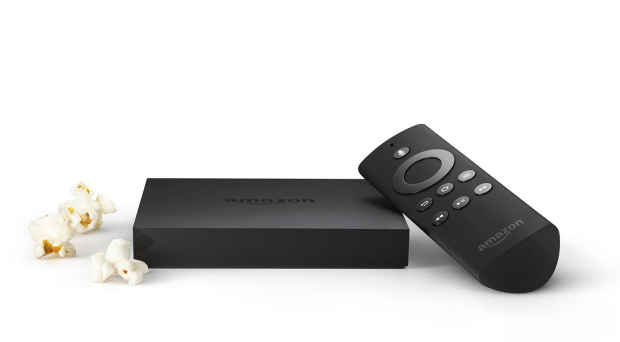 Amazon announces Android-based mini-console, Fire TV
Amazon has finally done what many have been suspecting they would do for quite some time: they're getting into the game console business with Fire TV, a new home streaming box that also powers Android-based video games.
The newly announced console will be competing directly with other TV streaming devices like Apple TV, Roku, and Chromecast, although Fire TV will specialize in putting all the best Android games up on your TV. And hell, after the ongoing disaster that is the Ouya, I would love to see an Android-based home console done right, and I'd even go as far to say that if anyone can do it, then Amazon can.
The best part though is that a few developers have already been confirmed to be developing games specifically for Fire TV, including Ubisoft, 2K, Gameloft, EA, Sega, Telltale, and Double Fine. Amazon will also be putting out a few of their own games on Fire TV, like an upcoming first-person shooter called Sev Zero.
If you're interested in seeing everything that Fire TV has to offer, then you're in luck, because the new console has already begun shipping this week. You can order it for only $99, while the actual game controller is being packaged separately for an additional $40.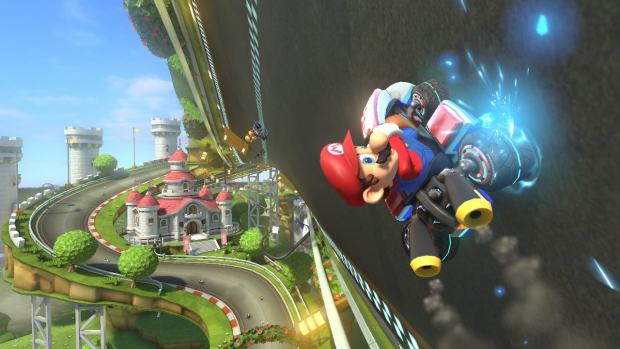 More new tracks and characters confirmed for Mario Kart 8
We're getting closer and closer to the launch of Mario Kart 8 for Wii U on May 30. I can hardly believe it! So to make the wait just a little bit more bearable, Nintendo has unveiled a slew of new details on the series' first HD outing, like new items, new racers, and newly reimagined courses. On the item front, we'll get to experiment with the new Piranha Plant power, which attaches to the player's car and chomps up certain enemy attacks like shells and bananas. In addition, the Boomerang Flower will let racers stun their opponents by utilizing the boomerang's arced throw and forward attack momentum.
Ever since it was announced earlier this year that Mario Kart 8 would be featuring all seven of Bowser's Koopalings as playable racers, we knew that the game's character roster would be larger than anything we've ever seen before. And now Nintendo has unveiled three more racers that will be added to those ranks this spring: Metal Mario, Lakitu, and one of my personal favorite, Shy Guy!
Like most of the other Mario Kart games that came before it, Mario Kart 8 will feature another batch of classic levels completely reimagined for the upcoming sequel's new anti-gravity features. A few new levels have been confirmed to be making a reappearance, and these include Moo Moo Meadows from Mario Kart Wii, Donut Plains from Super Mario Kart, and Toad's Turnpike from Mario Kart 64 (as if that level wasn't difficult enough, we'll soon be able to drive up the walls of that devious turnpike using the anti-gravity components).
EA Origin has gone completely disc-less
There was another big piece of tech news this week, and it's a really interesting one: Electronic Arts' popular gaming service Origin has effectively ditched all support of physical games going forward. That's right: Origin is officially disc-less from here on out. Do you think this will really be the way of the future where video games are considered? After all, it has also been revealed that Microsoft had once experimented with a disc-less version of the Xbox One, and it wouldn't surprise me in the least if we still see such a model turn up somewhere further down the road.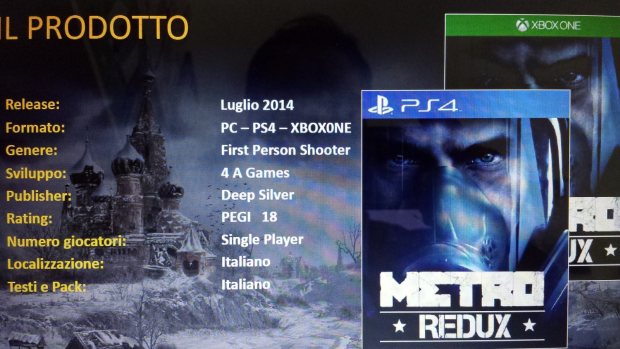 Metro Redux announced for PS4 and Xbox One
An accidental leaked listing has confirmed that another recent game series will be getting the early next-gen treatment. The horror-themed Metro 2033 and its unnerving sequel Metro: Last Light from 4A Games are being repurposed for PS4, Xbox One, and PC as Metro Redux. In addition to updated graphics and a Limited Edition casing, Metro Redux will also include all of the already released downloadable content for the games.
Whether we like it or not, this certainly seems to be the next biggest trend in gaming as the PS4 and Xbox One have begun to take their hold. The list of games released in 2013 that are now being rereleased on new consoles just a year later is growing longer by the day, with Metro Redux now joining the ranks of Tomb Raider: Definitive Edition, Rayman Legends, and even The Last of Us.
Will you be picking up Metro Redux when it comes to next-gen sometime this July?
Infamous: Second Son gets new features in first official patch
The huge superhero PS4 exclusive Infamous: Second Son from Sucker Punch has already received its first official patch this week, and the new features added into the game are in direct response to some early fan feedback. The biggest changes in the update include the ability to change the time of day after completing the main storyline, as well as toggling the HUD on or off so the interface doesn't get in the way of your badass screenshots. And finally, the first Second Son update also comes with the option of locking the game's frame rate at a smooth 30fps for those who want it.
Like us on Facebook and follow us on Twitter for all news updates related to the world of geek. And Google+, if that's your thing!