News
Good Game: The Gaming Week in Review (Jan 20 – Jan 24)
Microsoft considers making digital games cheaper, while a mobile developer actually trademarks the word "CANDY!"

Candy Crush developer trademarks the word CANDY; mayhem ensues
This week's biggest (and most ridiculous) story actually came from the mobile gaming community, as developer King, the studio behind the hugely popular match-three puzzle game Candy Crush Saga, was found to have trademarked the word CANDY as it pertains to video games and clothing. Apple then began sending warning letters on behalf of King to any developer who had a game on the App Store with the word CANDY in its title.
Things got even worse when it was discovered that King also began targeting the fantastic Banner Saga from Stoic, because the Viking-themed strategy RPG used the word SAGA in its title, and King certainly didn't want their legions of casual gamers to possibly get confused between the two games and stop pouring millions of dollars into their greedy pockets every day.
I've personally never seen a video game company become so universally hated in the course of a week, but it's going to be a long uphill battle for King to get back in good standing with the gaming community at large. If anything, it's just really sad to see such a powerhouse company try and bully the underdog indie gamers of the world just so they can make more millions.
Microsoft might be making digital games cheaper
Well this is certainly an interesting turn of events! In a Reddit thread this week, Microsoft's Larry "Major Nelson" Hyrb let word slip that Microsoft might be revaluating their pricing strategies: specifically, the possibility of the Xbox creators making their digital games a bit cheaper. Naturally, this would be awesome for reasons I don't need to explain here. Digital games have often been criticized for carrying the same $60 price tag as their retail counterparts, especially since you're not getting a game case and physical game disc for your purchase. But then again, gamers also have to remember that they are still essentially paying for the same finished product, whether digital or retail, and that the same amount of time and work went into making both versions of the game.
In any case, lowering the prices of digital games would definitely allow Microsoft to compete better with Sony's outstanding PlayStation Plus program, which dishes out free digital games to gamers as if they were candy: unbelievably delicious candy. For instance, next month PS+ owners will be getting BioShock Infinite, as well as the upcoming Outlast on its PS4 launch day completely for free. If Microsoft is able to offer just a fraction of what Sony has been doing lately, then I think we're going to be seeing a whole lot of happy Xbox Live fans out there in the near future!

"Left Behind" will be the first and last story DLC for The Last of Us
Naughty Dog has confirmed this week that we won't be seeing any other story-driven DLC for The Last of Us, following its first single-player add-on "Left Behind" that's set for release on Valentine's Day. Serving as a prequel to the harrowing events of the main game, Left Behind will follow a younger Ellie before she met Joel, and trying to survive alongside her friend Riley. And while it's kind of a bummer that Ellie's story will seemingly come to a close after this February, something tells me that this certainly won't be the last that we see of the fearless girl altogether. After all, even though Naughty Dog is hard at work on a next-gen Uncharted game, it wouldn't surprise me in the least to see a Game of the Year Edition emerge for PS4 by the end of the year, or if we're REALLY lucky, the announcement of a full-fledged sequel to Joel and Ellie's adventures.

Capcom announces Resident Evil 4: Ultimate HD Edition for PC
Even though the game is starting to get up there in age, there's no denying the influence that Capcom's Resident Evil 4 has had on the world of video games at large. Still considered by many to be essential gaming, Leon Kennedy will be returning to the PC once again this February, in the newly-announced Resident Evil 4: Ultimate HD Edition. And I can't imagine a more fitting title for everything this re-release is said to offer, with full HD visuals running at a stunning 60 frames per second for the very first time, not to mention the inclusion of a digital soundtrack and art book. Pre-orders for the third-person horror classic are currently live on Steam right now, before the Ultimate HD Edition officially launches on February 28, 2014 for a mere $19.99.

Yoshi's New Island gets a release date
There are very few games out there that are able to evoke such a pure sense of nostalgia as the old Super Nintendo classic, Yoshi's Island. Well Nintendo seems to understand this very well, as their upcoming and long-awaited sequel, Yoshi's New Island, will bank on gamers' fond memories of protecting Baby Mario at all costs. The Big N also revealed when Yoshi fans will finally get their hands on the adorable revamp of the iconic sidescrolling game: Yoshi's New Island will be exclusively released for the 3DS on March 14, 2014!
This announcement certainly comes at a good time for Nintendo, as the company was just recently forced to lower their sales projections for Wii U and 3DS sales units by some pretty drastic margins. What worries me, however, is that aside from Yoshi's New Island and the new Donkey Kong Country that's coming out next month, we don't really have any concrete Nintendo titles to look forward to for the rest of 2014 (besides the unannounced release date of Mario Kart 8). Will Yoshi's New Island be enough to carry Nintendo through another shaky spring? Or will it just leave them floundering around in a bubble and crying their eyes out, just like Baby Mario himself?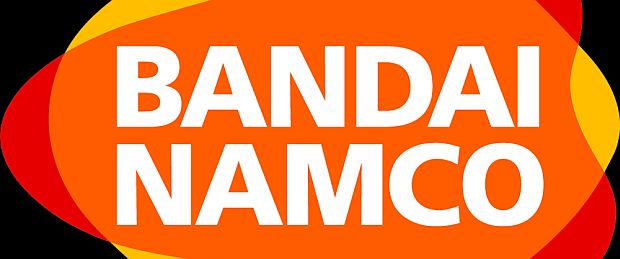 Namco Bandai makes earth-shattering announcement
Namco Bandai has announced this week that the company will be changing the English version of its name to Bandai Namco, effectively pulling an old switcheroo. Uh, cool story bro? The reason given for this odd change is to establish a more unified brand for their company image, as they are already known as "Bandai Namco" in Japan. Well the way I see it, Bandai Namco can call themselves whatever the hell they want, so long as they keep publishing amazing games like Dark Souls and its upcoming sequel in March!
Like us on Facebook and follow us on Twitter for all news updates related to the world of geek. And Google+, if that's your thing!