News
Good Game: The Gaming Week in Review (Jan 13 – Jan 17)
Poor, poor Nintendo. Here's this week's wrap-up of gaming news...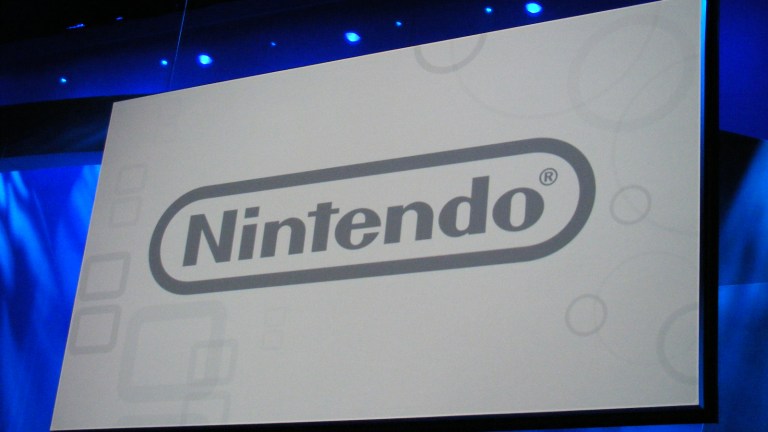 In addition to more bad news on Nintendo's financial woes, we got exciting new details on the new Last of Us DLC, a next-gen Hitman game, and the official release date of Tim Schafer's Broken Age!

Nintendo reveals just how bad the Wii U is actually doing
We've all known for a while now that Nintendo hasn't exactly been doing so well with their latest home console, the Wii U, despite finally starting to build a steady stream of system-selling games. Well early Friday morning, Nintendo came out and publically outlined just how badly the Wii U has been doing, and whether you're on the Big N's side or not, their adjusted projections are enough to make any gamer sad and uneasy. While Nintendo had initially expected to sell about 9 million Wii U units come March 2014, the company has significantly adjusted their estimates to a mere 2.8 million. Even worse, similar estimates for the usually high-selling Nintendo 3DS were also lowered from 18 million to 13.5 million. Ouch. Not good, Nintendo.
To put this into perspective, both Sony's PlayStation 4 and Microsoft's Xbox One manages to move millions of units in a single month. And to pile on Nintendo's bad news for the week, after making their updated sales projections, Nintendo's stock immediately dropped from almost $18 to somewhere between the $14-15 range. As sad as I am to say it, it's starting to look like not even Mario Kart 8 or the new Super Smash Bros. will be able to save the Wii U from its continued downward spiral.
Naughty Dog announces release date and pricing of The Last of Us DLC, "Left Behind"
Coming hot on the heels of countless "Game of the Year" awards, Naughty Dog has finally announced some concrete details on the first piece of story-related DLC for The Last of Us. Entitled "Left Behind," the upcoming DLC will serve as a prequel to the main events of The Last of Us, as players follow a younger version of Ellie and her friend Riley. While Riley was never present in the main disc-based game, players will remember several references as to what ultimately happened to Ellie's playmate, which is sure to make for quite the emotional storyline in Left Behind. But now on to the good stuff! Naughty Dog has also officially confirmed that gamers will first be able to get their hands on the Left Behind DLC this Valentine's Day, February 14, for a listed price of $14.99.

Tim Schafer's Broken Age, Act 1 gets a release date
You've probably already heard about Tim Schafer's Broken Age even if you don't realize it at first. Initially dubbed "Double Fine Adventure," Schafer's return to point-and-click adventure games after almost two decades broke all sorts of Kickstarter records by raising millions of dollars in a very short timeframe: certainly a first for a video game product on the popular crowdsourcing website. Well after a fairly long wait, Schafer has finally pulled back the curtain this week as to when loyal adventure fans will get to play Broken Age at long last! If you happened to have donated to the Kickstarter, then congratulations: you'll be able to play Broken Age, Act 1 right this very minute! But for all the rest of us, it looks like we're going to have to wait until the official public release date of January 28. The second and concluding act of Broken Age is also slated for release at some undisclosed point in 2014.

New details emerge on next-gen Hitman game
Things have been looking pretty shaky on the Hitman front as of late, ever since we learned last week that an unannounced Hitman game had been cancelled by IO Interactive in favor of a Hitman mobile game. But today we finally have a reason to stop biting our fingernails in anxious anticipation, as IO Interactive has officially confirmed today that a next-gen Hitman game is indeed in the works for both PS4 and Xbox One! The developer was also kind of enough to shed a few details on the upcoming game by means of an open letter, like the inclusion of massive open-world environments, and the return of Contracts mode that let wannabe assassins create their very own stealth scenarios in 2012 Hitman: Absolution. But the most exciting part of the new Hitman details is the part about Agent 47 stalking his prey around the world "with the support of his long-term handler Diana Burnwood and the whole of the ICA." There's no mention of a release date just yet, but considering the giant gap of time between Blood Money and Absolution, the wait might be a little while.

Dark Souls II gets a crushing new trailer
I'll be straight with you guys right now: there's probably no other game that I'm personally more excited about playing in 2014 than From Software's Dark Souls II. Well this week we got some more details on the hugely-anticipated and wildly sadistic dungeon crawler, in the form of a brand new trailer called "Cursed," which shows off a number of the game's new enemies and bosses (which are sure to kill us hundreds upon hundreds of times), as well as another breathtaking look at the game's fantasy world and its enigmatic lore. Better still, From Software has also been reported as saying that, while the team currently has no plans to make a next-gen version of Dark Souls II on PS4 or Xbox One, it may still be something they want to look at one day in the future. Can you imagine being gruesomely killed in beautiful 1080p HD?
Like us on Facebook and follow us on Twitter for all news updates related to the world of geek. And Google+, if that's your thing!