News
Good Game: The Gaming Week in Review (Feb 3 – Feb 7)
This week saw the return of two iconic video game characters: Sonic the Hedgehog and Duke Nukem himself!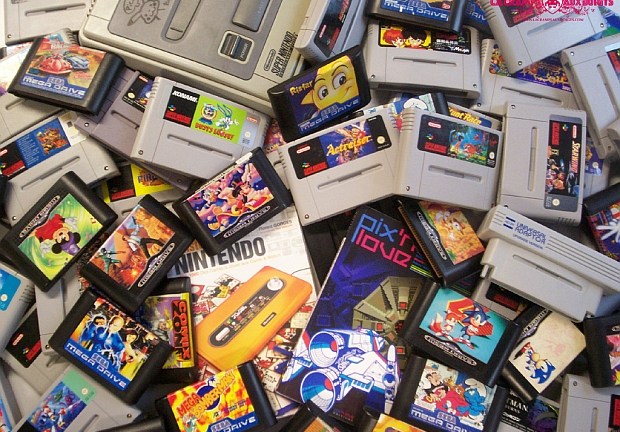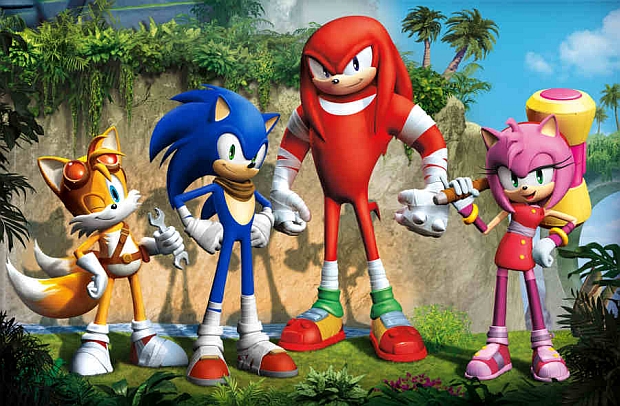 Sonic the Hedgehog will return in 2015 with new game and TV show
After a leaked poster from the Nuremberg Toy Fair caused rumors to begin speeding around the internet faster than the blue hedgehog himself, SEGA announced this week that Sonic the Hedgehog will indeed be returning in 2015 with a brand new game for the Wii U and 3DS. Officially titled Sonic Boom, the upcoming platformer will serve as a prequel to a new CGI Cartoon Network show of the same name.
But do you know the coolest thing about it? The fact that the upcoming Sonic Boom games are being worked on by a few ex-Naughty Dog developers, and so if this latest Sonic revival is anything like the Crash Bandicoot originator's impressive history of games, then we're going to be in for quite an awesome ride.
While Sonic and friends are said to have been "reimagined" for the upcoming game and TV show crossover project, there are only two real big changes that I can see at this point. The first is that Sonic now wears a brownish red hipster scarf for whatever reason (the next thing you know he'll start wearing flannel shirts and listening to Bon Iver). The second big change is that Knuckles the Echidna apparently took some steroids or something over the last year and is now insanely taller and bulkier than the rest of the crew.
I happened to really enjoy last year's Sonic Lost World, and it's good to see SEGA continuing to find new ways to reinvent the classic franchise. Bring on Sonic Boom!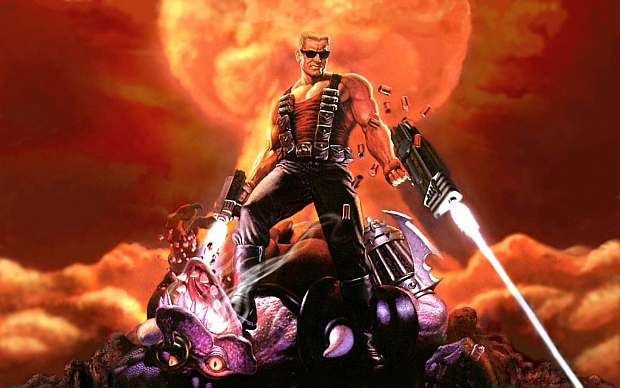 A new Duke Nukem game is coming
Could it be?! A new Duke Nukem game is actually on the horizon after 2011's Duke Nukem Forever? Well that's what it would seem, as 3D Realms has begun teasing what appears to be a brand new entry in the iconic shooter series. A new teaser website has surfaced called "AllOutofGum," a reference that seasoned Duke Nukem fans should know all too well, and a timer is currently counting down until February 25, which is when we can expect the official announcement to be made.
It's also worth noting that the unannounced game is seemingly being developed by Interceptor Entertainment, who handled the iOS porting duties for Duke Nukem 2. Could this mean that Duke's next explosive adventure will take place on a smaller screen? I still think I'm one of the only people in the world who happened to think that the legendary Duke Nukem Forever was an all-around good time, so I'll actually be looking forward to seeing what new kind of mayhem and destruction Duke will stumble on next. Let's just hope this one will actually get released sometime in the next 15 years.
Sledgehammer Games is making this year's Call of Duty
Well folks, it's almost that time of year again: the time when new details slowly start to emerge about the next yearly iteration of Call of Duty. After Activision announced that the Call of Duty development cycle would be extended to three years per game now going forward, in order to give the designers "more time to envision and innovate for each title," all questions turned to whether Call of Duty 2014 would be made by Treyarch or Infinity Ward, who just wrapped up their work on last year's Call of Duty: Ghosts.
Turns out, it's going to be neither. That's right, with the new three-year development cycles going into effect, a third development is being brought into the mix so Activision will never have to miss a year of Call of Duty. This new studio is none other than Sledgehammer Games, who is currently development this year's as-of-yet-unannounced Call of Duty game. The studio had previously worked with Infinity Ward on 2011's Modern Warfare 3, which happened to be a pretty decent entry in the series.
This fresh perspective from a third developer, along with the longer development cycles, could be exactly what the Call of Duty series needs to kick things up a notch in the years ahead. We'll undoubtedly learn more once the official announcement of 2014's Call of Duty game takes place in the presumably near future.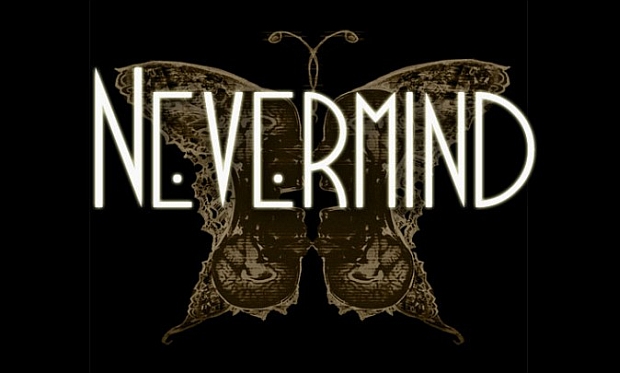 New horror game Nevermind will monitor your heartbeat
There's no question that horror games have been making a comeback in 2014, with one of the world's scariest games, Outlast, being released for PS4 this week, and a number of other spine-tingling adventures creeping up on the horizon. One of these new games is called Nevermind, and it literally looks to take the player's own fear to the frightening next level.
In fact, the innovative new game is said to actually monitor the player's heartbeat, and the more their heart races, the harder the game will become. Nice, right? The developer says that it's meant to be an exercise in having the player try and manage their own anxiety levels, but let's just call it what it is: a deviously awesome and sick joke on those who can't handle horror games. And judging from those early screenshots of the game, I can already tell that Nevermind is going to pack on the scares.
Nevermind is coming to Steam and potentially the Xbox One, and I personally can't wait to force my easily-scared friends to play this one (looking at you, John Saavedra). If anything, I bet we'll get a whole bunch of awesome reaction videos thanks to this one!