News
Good Game: The Gaming Week in Review (Dec 2 – Dec 6)
McDonald's could make you fat, but at least you could get an Xbox One out of it...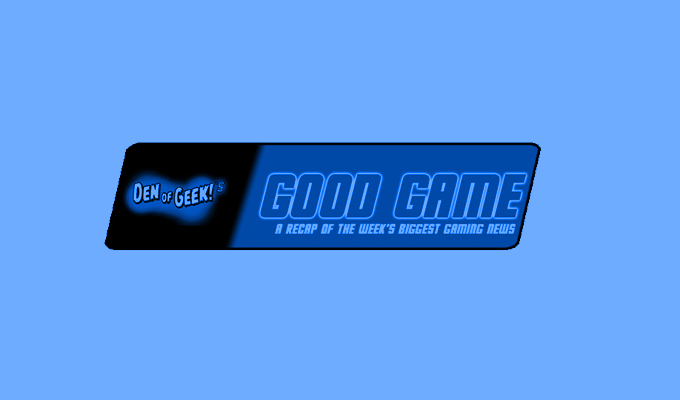 This Microsoft-heavy news week brings word of more indie games in the works for Microsoft's Xbox One, details on how you can win your very own Xbox One by eating a lot of McDonald's, and what gamers think of the Xbox One's interface and system features.

The Xbox One gets some more indie love
A surprisingly big part of the next-generation console war over the summer months revolved around indie game developers, and how Sony had made many efforts to create an open architecture with their PlayStation 4 system to allow these smaller studios to make quality gaming experiences with ease. With lots of outspoken support from big names in the indie gaming world, not the least of them being Jonathan Blow of Braid and the upcoming PS4-exclusive The Witness, the message was quickly turned around in another attack on the Microsoft camp: "Microsoft and Xbox do not care about indie games."
Well slowly but surely, Microsoft has continued to change that rocky initial first impression of their latest home console gaming system by confirming a list of 50 studios, including many indies, that are currently working on games for Xbox One. And let me tell you: there's a whole lot of good ones in that list which should make any Xbox One owner MORE than excited with their brand new next-gen purchase. You can scope out the full list of developers right over here, but a few of the highlights include: Double Fine (Psychonauts, The Cave), DrinkBox (Guacamelee!), Halfbrick (Jetpack Joyride), Nicalis (Cave Story), Capy (Superbrothers: Sword & Sorcery EP, Below), and Gaijin Games (BIT. TRIP series).

Will Telltale's The Walking Dead – Season Two premiere on December 17th?
We've been patiently awaiting the release Telltale's The Walking Dead – Season Two adventure game series ever since Season One came along and blew the doors open on the industry: and taking every last Game of the Year Award right along with it. And while we knew that a Season Two was well on the way for quite some time, it looks like that murky release date has finally been narrowed. After Telltale's Twitter account recently announced that the new season would be premiering in December 2013, a new game page on Steam has a listing of December 17, 2013.
It seems like a pretty legit date to me, don't you think? And the timing for this release couldn't come at a more perfect time, since we're all currently twiddling our thumbs until The Walking Dead TV show comes back with new episodes in February 2014. Much like Telltale's The Walking Dead – Season One, we can probably expect a total of five episodes, with the first one being released on December 17, and the following four spread out throughout the months after.

Gran Turismo 6's ridiculously steep microtransactions are revealed
Yup, it's that dreaded "M" word again – microtransactions. Also known as in-app purchases, or "pay-to-win" models, like it or not, the age of the freemium game is here to stay. But now those nickel and dime microtransactions that have seen such success in the mobile games space have begun to slowly but surely creep their way into our sacred console games. Because you know, it's not enough that gamers have to pay $60 for a base game, another $20-30 for a season pass of DLC content, without having to dish out additional smaller dollar increments for things like extra in-game resources or currency boosts.
Well if the recently released list of microtransactions for Gran Turismo 6 is any indication of what's to come, then this might be a very sad time to be a gamer indeed. In addition to your regular in-game purchases of things like credits, which come in packages that range anywhere from $6.50 to $65.00, the real kicker comes for those who want to buy one of the best cars in the game a little bit early. This particular car in question is the luxurious Jaguar XJ13, which will set you back a whopping $199 – or half the price of an entire PlayStation 4. Now while these microtransactions – or MACROtransactions – are by in no means required to complete the game, there's certainly going to be a few gamers out there who will actually buy them: which only encourages these steep prices until one day developers decide that an in-game purchase of $199 WILL BE required for game progression.

McDonald's and Microsoft to give away "thousands" of Xbox One bundles
Remember that time when Sony teamed up with Taco Bell to give away a bunch of brand-new PlayStation 4 consoles for free a couple of days before their North American release? Well not to be undone, Microsoft has announced this week that they would be teaming up with McDonald's to give away "thousands" of free Xbox One units (if only it had been Burger King so we could have gotten another Sneak King game on Microsoft's next-gen console!). Dubbed the "One Hot Holiday" promotion, lucky gamers and McDonald's customers will be able to win a brand new Xbox One that's paired with a free copy of Forza Motorsport 5.
The contest is currently underway right now, and it's set to run until December 23. All you need to do for a chance to win is purchase "specially marked" Premium McWraps, Quarter Pounders, or medium fried and McDonald's, and then enter your accompanying promotion code on the restaurant chain's "One Hot Holiday" website. And even if you think it's a long shot that you'll be one of the lucky few to land an Xbox One console, you should still enter into the sweepstakes all the same, as McDonald's will also be giving away Xbox Music Passes, Xbox Live subscriptions, and even a few download codes for fan-favorite indie games such as The Maw, Ms. Splosion Man, and Aqua.
Gamers launch XboxFeedback.com to sound off on Xbox One interface and hardware design choices
A large number of disgruntled Xbox One owners have come together this week to create a new website called XboxFeedback.com, in which they're using to outline their various dislikes about the new console's interface and hardware designs. The website is meant to serve as a place where Microsoft can find out exactly what kinds of problems their users are currently facing, or at the very least, what kinds of features might benefit from a little tweaking. Some of the bigger topics that have recently surfaced on the website include requests for external USB hard drives, cross-party chat between Xbox One and Xbox 360, and adjusting the system interface so that users can see more than the six current achievements they have earned when playing a game.
But now the big question is whether or not Microsoft will actually listen to these pleas or not. While the company has been pretty good at reacting after the Big E3 Downfall of 2013, I'll be curious to see if things are different now that the Xbox One is finally out on the market, and there isn't as great a need for the company to correct themselves in the eye of the public now that this thing is finally on the shelves. After all, there have also been many gamers who are voicing concerns on the internet that Microsoft will gradually re-introduced their strict online policies and DRM restrictions to the Xbox One at some point down the line.
So to all of you Xbox One owners reading this right now: Is there anything you'd like to add to that list of things Microsoft should probably improve about their console in future updates?
Like us on Facebook and follow us on Twitter for all news updates related to the world of geek. And Google+, if that's your thing!