News
Good Game: The Gaming Week in Review (Dec 16 – Dec 20)
Sony was quiet this week, but Nintendo and Microsoft had some newbies announced/released...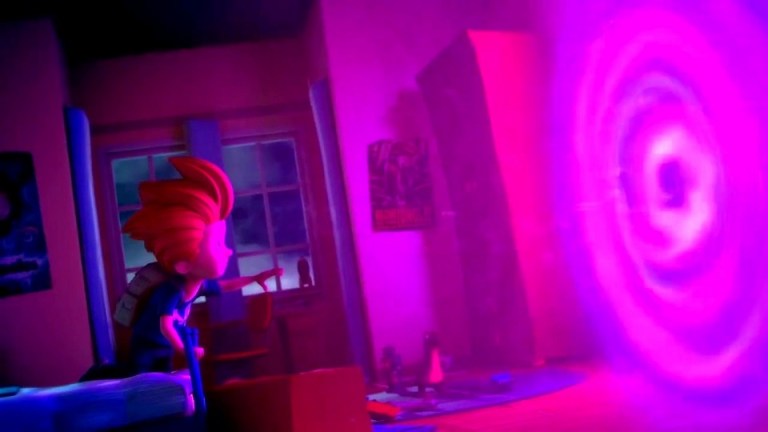 The Sony world has been eerily quiet this week, but not to worry! We still got a ton of great news from both the Microsoft and Nintendo camps, and it covers everything from game announcements, game releases, and even Xbox's very first TV show.

Latest Nintendo Direct reveals new games, new content and more!
Nintendo proved once again this week that they are still more than happy to keep doing their own thing, and unleashed the latest Nintendo Direct news conference to shed some more details on what their Spring 2014 lineup of releases will be looking like. The conference touched upon a number of the biggest Wii U and 3DS games slated for release in the next couple of months, as well as a few interesting DLC packs for some of our current favorite Nintendo games. On the actual news front, it was confirmed that Super Mario Galaxy's Rosalina will be a new playable character in both the upcoming Super Smash Bros. game and Mario Kart 8 (after her recent inclusion in Super Mario 3D World, is 2014 shaping up to be the year of Rosalina now?).
Not to worry though, Luigi was still given some more Nintendo love as the fantastic "Year of Luigi" begins to draw to a close, with the announcement of a re-skinned Dr. Mario game called, what else, but Dr. Luigi. In addition to that, Nintendo also revealed one of their coolest announcements of the week: NES Remix, a Wii U Virtual Console title that reimagines bite-sized pieces from our favorite NES games like Super Mario Bros. and Excitebike, and tasks players with a range of brand new retro challenges, like rescuing Princess Peach in the classic Donkey Kong while playing as Link (best of all, the game is already made available to download right now)! It was also confirmed that the Wii U exclusive Wii Sports Club will be getting the Golf mini-game, with Boxing and Baseball already on the way in 2014.
Nintendo also had a fun few announcements regarding their handheld 3DS system as well, with a new Kirby game called Kirby: Triple Deluxe, as well as confirming that the hotly anticipated Yoshi's New Island will indeed be launching for the 3DS sometime this coming spring. But all in all, the most surprising (and awesome) announcement of the week came in the form of a brand new Zelda spin-off title tentatively titled Hyrule Warriors, which looks to take the classic environments and enemies of The Legend of Zelda franchise, but superimpose everything into a Dynasty Warriors-like style of gameplay. If anything, the game is at least certain to make the long wait for the next proper 3D Zelda game just a little bit more bearable!
Max: The Curse of Brotherhood springs up on Xbox One
One of the lower-key Microsoft exclusives to be announced this year was Press Play's adorable physics-platformer, Max: The Curse of Brotherhood. But I'm not sure why more gamers weren't talking about it, because the game is truly stunning. In the whimsical Pixar-like adventure, players will play as the titular Max, a red-haired boy who must venture through strange and foreign lands to rescue his little brother. Luckily, Max has been granted the power of a special Magic Marker, which allows him to draw certain objects into existence like rock columns, branches, and vines: culminating in some truly head-scratching environmental puzzles.
The good news is that Max: The Curse of Brotherhood had a surprise launch this week exclusively on the Xbox One system (an Xbox 360 released is also planned to follow), so now you'll be able to experience the magical adventure for yourself and see what all of the fuss is about. You can also expect to find Den of Geek's official review of the physics-platformer in the very near future. Here's a brief preview of the review: the game is awesome.

Xbox announces its first original TV show
Many people had initially scratched their heads when Microsoft first announced its plans to get into TV business with their own originally produced shows, but this week we're beginning to see that idea inch ever closer to fruition with the announcement of the very first original show to be premiering over Xbox Live. The show in question will be a documentary series about the digital revolution, and is coming from Oscar winner Simon Chinn and Emmy winner Jonathan Chinn. The yet-to-be-titled series will make its debut in 2014 for all gamers with an Xbox Live account, and the first episode is said to be centered around the infamous 1983 Atari game, E.T. The Video Game.
Personally, I think this is the perfect kind of show for Microsoft to usher in their new age of original TV programming; although I'm not sure the full scope of it will be felt until we finally get to see that long-promised Halo show.

Perfect World Entertainment to enter the console games space
Famed MMORPG developer Perfect World Entertainment has announced its plans this week to stand expanding its content into the realm of console gaming. This could potentially be some industry shattering news depending on how you look at it: as Perfect World has been responsible for some of the biggest PC games in recent memory, from Torchlight II and Blacklight: Retribution, to the recently mammoth and massively fun Neverwinter. The company has dabbled in console development before, with the original Torchlight hitting the Xbox Live Arcade a few years back, but it looks like now we're going to see the full breadth of what Perfect World can do with the sheer power of next-generation consoles. And while we shouldn't expect to see any of these promised console games pop up anytime in the foreseeable future, the developer did at least confirm that they will be making the initial game announcements at some point in 2014.

New open world RPG Kingdom Come: Deliverance coming to next-gen consoles in 2015
Ah, don't you just love the smell of a fresh new game announcement in the morning? Well the latest one comes from a new company called Warhorse Studios, who will be unleashed a brand new open world RPG called Kingdom Come: Deliverance sometime in 2015. The game itself is described as "an open world, action-adventure, RPG featuring blockbuster production values, a nonlinear story and revolutionary, first-person melee combat." Better yet, the game is also being powered by the CryENGINE 3, and if you saw how stunning that baby made Ryse: Son of Rome look, then we should only expect another shining presentation from this one. While the game isn't being released for a good while still, the debut teaser trailer indicates that we should be learning more details about the upcoming game on January 20, 2014.