News
Why God Of War's Kratos Was Almost Named Stig
God of War protagonist Kratos almost had a much different name that was submitted entirely by mistake.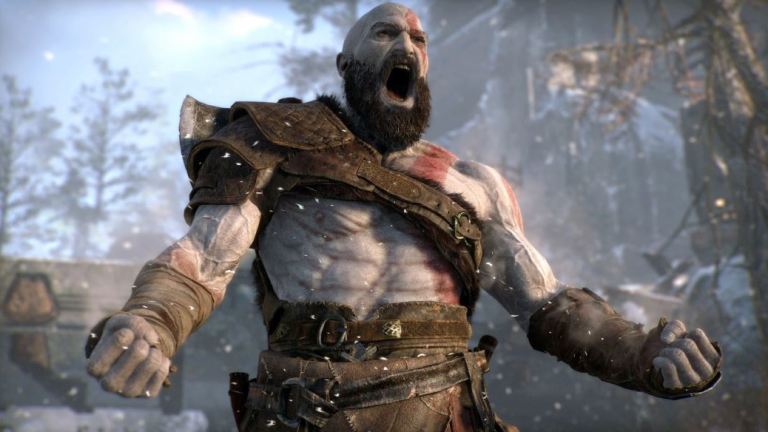 Stig Asmussen, the director of the upcoming Star Wars Jedi: Fallen Order, recently spoke with Game Informer about his time with the God of War franchise and how the studio had a tough time coming up with a name for the game's protagonist.
"We were trying to figure out Kratos' name, and we were working with marketing on that and [director David] Jaffe opened it up to the team," said Asmussen. "[Kratos'] working name for a long time was Dominus, but marketing didn't like that."
Asmussen says that the team had grown accustomed to referring to the protagonist as Dominus just as they had become fond of the projects working title, Dark Odyssey. However, they eventually caved to marketing's request to reconsider both names. When the marketing team reviewed the studio's suggestions for new hero names and sent back a short list of their favorites, Asmussen spotted a strange one that stood out from the pack. 
"I don't know how many members of the team submitted names, but I submitted maybe a handful of them and they went to marketing and they came back with four, maybe five names," says Asmussen. "Kratos was one of them … and Stig was one of them."
It seems that someone on the marketing team had accidentally misread Stig Asmussen's first name as one of the suggestions even though it was only included on the list to identify the names that Asmussen had suggested. Of course, the developers ended up going with Kratos, which was probably the right call. 
Stig Asmussen also says that he has played the recent God of War (the only game in the series he didn't work on), and notes that he was a big fan of it even if it felt "a little bit painful playing it" given that he didn't get to work on it. Recently, Asmussen has been putting out some fires surrounding Fallen Order as he addressed concerns related to the game's lightsaber and protagonist designs. 
Matthew Byrd is a staff writer for Den of Geek. He spends most of his days trying to pitch deep-dive analytical pieces about Killer Klowns From Outer Space to an increasingly perturbed series of editors. You can read more of his work here or find him on Twitter at @SilverTuna014.