News
God of War: Future Games May Explore Egyptian and Mayan Mythology
God of War's director envisions a long-term creative strategy for the franchise.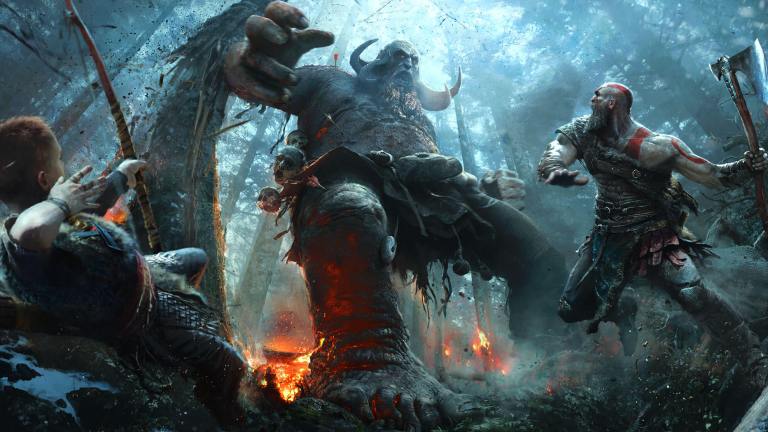 God of War director Cory Barlog says that the franchise isn't tied to its Greek mythology roots and could very well explore other eras and settings in the future. 
"The Greek games were the Greek era of God of War," said Barlog in the most recent issue of Game Informer. "Moving on, the next mythological belief system he interacts with became the Norse era of God of War. But we may end up going on to the Egyptian era and the Mayan era and so on and so forth."
Considering that God of War hasn't even been released yet – it is set to release sometime this year – it's best to think of Barlog's comments as a casual consideration of the franchise's future. He's simply speculating that future God of War games might follow the upcoming game's lead by drastically changing the series' once familiar settings. 
Still, Barlog has long been the one person at Sony who truly believed that the God of War franchise could be effectively rebooted and turned into a premier name once again. 
"Even the first pitches I gave, there was that, 'You've really got to convince me that we should do another one,'" said Balrog.
According to Sony Santa Monica boss Shannon Studstill, many at the company simply felt that God of War had little to offer in its old state.
"What became apparent to me was that we were watching this franchise wane a bit," said Studstill. "It was getting old. The storyline with Kratos being the hardcore badass–I think people were starting to say, 'What's next?' I felt like, in order to reinvent, we really needed to turn a lot of things around."
Even still, a move to Norse mythology seems pretty organic and even tame compared to the drastic shift in setting that a move to the Mayan or Egyptian eras would bring. Barlog believes that such drastic changes in setting and style may be necessary if the God of War franchise is going to reach the heights he has envisioned.
"To me, that was important, because I really think we needed to have a much bigger audience," said Barlog. "I want this to reach a lot of people; I want this to be on the level of the Uncharteds and the Assassin's Creeds. We want to grow this franchise big time."