News
God of War Developers Almost Cut Kratos
God of War's star was almost cut from the final game along with his son.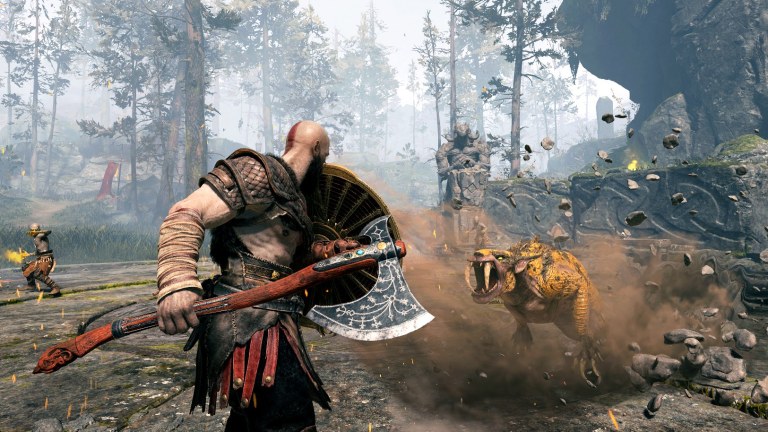 As odd as it may sound, it seems that there was a time when God of War's developers were considering cutting Kratos from our 2018 game of the year. 
"Early in discussion, people were saying we had to get rid of Kratos," said God of War director Cory Barlog in an interview at Gamelab in Barcelona. "It was like, 'he's annoying, he's done'…They really did not like the character. They wanted a new character. It took a lot of convincing to make them think it was a good idea."
It seems that the basic problem was that people weren't convinced that the anti-hero Kratos would work in the modern age. While Kratos was a breath of fresh air when the original God of War was released in 2005, times have changed since then, and many games feature heroes who are a little more complex. There was also the issue of the changing attitude of 2018's God of War and how the original Kratos might fit into the new world. 
Part of the reason why Kratos works as well as he does in God of War is that his son, Atreus, forces him to reveal some more sides to himself. Interestingly, though, Barlog also says that there was a time when the team was pressured to cut Atreus from the game. 
"[Giving Kratos a son] was not a popular decision in the beginning," said Barlog. "There was a point where we were going to cut Atreus completely. It was mostly due to the budget."
Ultimately, Barlog was able to make the Atreus and Kratos relationship work due partially to the birth of his own son and the impact that had on his life. He says that other team members soon began implementing more personal elements into the game, and God of War's surprisingly emotional story and complex relationships began to take shape. All the same, it would be interesting to see more of what God of War looked like at one point when Kratos and Atreus weren't in the game. 
Matthew Byrd is a staff writer for Den of Geek. He spends most of his days trying to pitch deep-dive analytical pieces about Killer Klowns From Outer Space to an increasingly perturbed series of editors. You can read more of his work here or find him on Twitter at @SilverTuna014.