News
God of War Becomes PS4's Fastest Selling Exclusive
God of War notches another accolade by virtue of posting some stunning sales figures.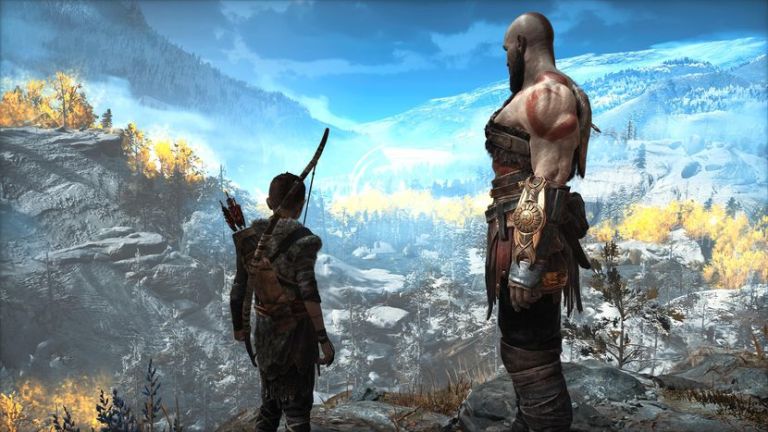 God of War is officially the fastest-selling PlayStation 4 exclusive. 
In a post on the PlayStation Blog, Sony stated that God of War has sold a shocking 3.1 million units during its first three days of availability. They say that they knew they had "something truly special" when they first revealed the game two years ago and are "humbled" to see how well the title has been received. Shannon Studstill, head of Santa Monica Studio, had this to say regarding the game's incredible success. 
"I would like to personally thank the millions of fans around the world who decided to embark on Kratos' latest adventure with us…The belief in the game's vision and the passion for storytelling across the team is undeniable. We look forward to hearing more about how fans are creating new memories of their favorite God of War gameplay moments that will be remembered for a long time."
God of War's creative director, Cory Barlog, already shared his own reaction to the game's success via a video featuring him crying upon first reading the incredible review scores God of War garnered around the time of its release. 
Based on those sales figures, it's just a matter of time until God of War becomes the best-selling entry in the franchise to date. That title is currently held by God of War 3 which has sold an estimated 4.81 million units to date. As for the best-selling PS4 exclusive so far, it's believed that Uncharted 4: A Thief's End currently occupies that throne by virtue of selling an estimated 8.7 million units. That total is well-within God of War's reach.
It's impossible to not cheer for God of War's considerable achievements. It's a great game that has completely revitalized the franchise and was clearly a passion project for everyone involved in its development. Now, we'll just wait and see how high the game can climb up the all-time sales charts.