News
Ghostbusters: The Video Game Remaster Release Date, Trailer, and Everything Else We Know
Everything we know about Ghostbusters: The Video Game Remaster, including latest news, release date, trailers, and much more!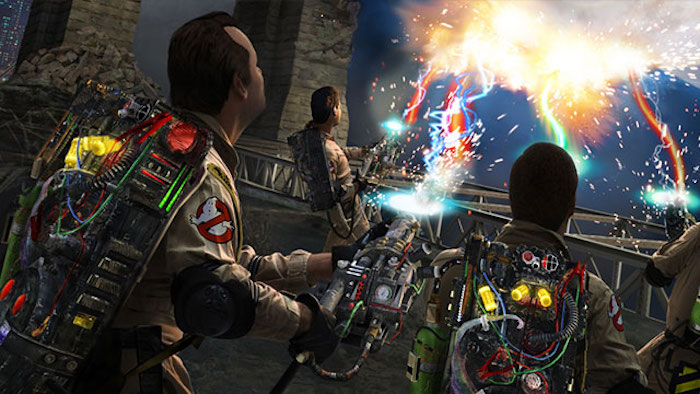 Ghostbusters: The Video Game, which initially launched in 2009, is officially getting a remaster.This remaster is being developed by Saber Interactive (developers of World War Z). Terminal Reality developed the original version of the game, which was released on Xbox 360, PS3, and PC. Red Fly Studio worked on a concurrent release for PS2, Wii, and PSP, while Zen Studios handled the Nintendo DS version of the game. 
For those of you who never played it, Ghostbusters The Video Game featured voice acting from Dan Aykroyd, Harold Ramis, Bill Murray, and Ernie Hudson, while Akroyd and Ramis helped write the story. Due to the involvement of the film's original cast, the game was seen as quite the gem for Ghostbusters fans who considered it to be as close as they would ever get to experiencing Ghostbusters 3. Now that Harold Ramis has passed away, the game's legacy as such has only grown stronger. 
Further Reading: 20 Scariest Real Ghostbusters Episodes
If we're being honest, the game itself is probably best played by hardcore franchise fans who always wanted to see the original cast together again. It's not a bad game by any means (the story is pretty good and multiplayer is always a great time), but it was hardly a game-changing action title. This remaster will likely smoothe a few rough edges, but we imagine much of the original experience will remain in-tact. 
Ghostbusters: The Video Game getting a new lick of paint does make a certain amount of sense. After all, with Jason Reitman's upcoming Ghostbusters movie heading back to the original films' universe (just as the game did), a rejigged version of the game could work nicely as a cheeky tie-in product.
Here's else we know about Ghostbusters: The Video Game Remaster:
Ghostbusters: The Video Game Remaster Release Date
Ghostbusters: The Video Game Remaster will be released on October 4 for Nintendo Switch, PS4, Xbox One, and PC via the Epic Store. 
Ghostbusters: The Video Game Remaster Trailer
Here's a look at the Stay Puft marshmallow man battle from Ghostbusters: The Video Game Remastercourtesy of IGN:
And here's the debut trailer for Ghostbusters: The Video Game Remaster:
Matthew Byrd is a staff writer for Den of Geek. He spends most of his days trying to pitch deep-dive analytical pieces about Killer Klowns From Outer Space to an increasingly perturbed series of editors. You can read more of his work here or find him on Twitter at @SilverTuna014. 
Read and download the Den of Geek SDCC 2019 Special Edition Magazine right here!