News
Ghost Recon Wildlands Release Date, Trailer, & Latest News
What you need to know about Ghost Recon Wildlands, including latest news, release date, trailers, and much more!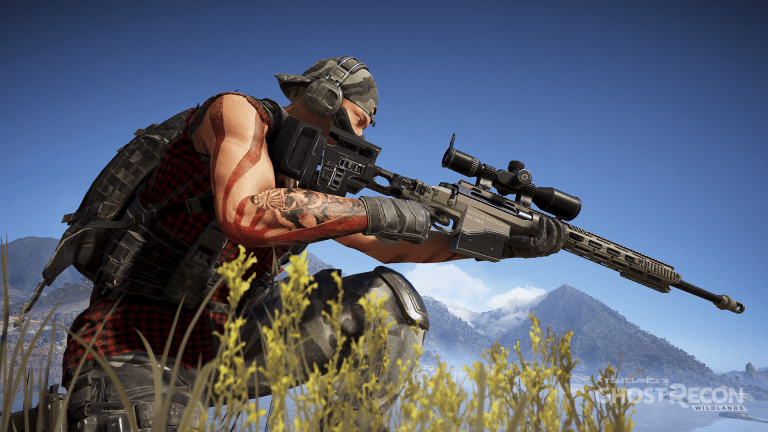 Ghost Recon Wildlands Latest News
In twenty minutes of new gameplay footage from Ghost Recon Wildlands, we see a mission in the jungle and a coordinated attack on an enemy base. Check it out below:
Ghost Recon Wildlands Release Date
Ghost Recon Wildlands is currently scheduled for release on March 7, 2017. The game is coming to XBO, PS4, and PC.
Ghost Recon Wildlands Trailers
Ubisoft dropped a dev diary about the narrative of Ghost Recon Wildlands and how the developers carefully crafted their war story. Check out the video below:
Ubisoft's Sam Strachman and Dominic Butler – narrative director and lead game designer on Ghost Recon Wildlands respectively – speak at length about creating a game about a drug cartel that wasn't just good guys vs. bad guys, but that also explored the gray area:
For us, even though it's a work of fiction, one thing that's always been important to us from the beginning is this theme of the 'grey zone. So, for us it's not about good guys versus bad guys, it's about having characters at every end of the spectrum. 

Of course, you're going to have members of the Cartel who are just pure monsters, but then within the Cartel you also have some Bolivians, some Cocaleros, who are working for the Cartel because they don't have a choice—they're being forced to either through violence or because they need the money to feed their families.

For them it's just growing this leaf that isn't really associated with cocaine, it's just this deep traditional of theirs. We put a lot of efforts into—even though it's a work of fiction—making it feel authentic. There's certain indigenous words and languages that exist in the game that we've talked to various experts to make sure that the pronunciation is right. We've done everything we can to reach this level.
Perhaps we'll get something with a bit more depth from Ubisoft with this new Ghost Recon installment and not so black and white.
Many of the Ghost Recon Wildlands trailer up to this point have been lessons in stealth, but a new gameplay trailer shows how to complete an extraction mission by killing every enemy in sight. Check it out below:
In a bit of creative (and grotesque) marketing, this Ghost Recon Wildlands trailer is a live-action video starring a cat chasing a little red dot. I bet you know where this is going…
Check it out below:
If previous Ghost Recon Wildlands trailers have you worried that the game is going to abandon subtlety and tactics altogether, this impressive recent upload from Ubisoft that focuses on how a mission is successfully completed stealthily should ease all your worries. 
Get to know the squad in this Gamescom 2016 trailer for Ghost Recon Wildlands that breaks down the tactics and tools that the Ghosts use to get the job done, as well as what makes them different from your average soldiers. 
Ghost Recon Wildlands was on full display at Ubisoft's E3 2016 press conference, as the studio showed off some cinematic trailers for the upcoming title as well as a lengthy gameplay demo that gave us our first real taste of the new Ghost Recon in action. 
First, take a look at the game's real-time demo: 
The level shown in this sequence gives us a pretty good idea of what direction Wildlands is taking the series in, as it showcases a team of four operatives attempts to extract a VIP from a hostile village. Though things begin with the standard Ghost Recon-style reconnaissance, the action escalates quickly as the team's plan falls apart and they are forced to fight their way out. Perhaps the most interesting element of this section is the game's enhanced focus on vehicles which were something of a secondary element in previous titles. 
In case that demo doesn't quite satisfy your Ghost Recon cravings, be sure to check out these new trailers for the game: