News
Ghost of Tsushima: Release Date, Trailer, Gameplay, and News
From the makers of Infamous comes the new samurai action title, Ghost of Tsushima.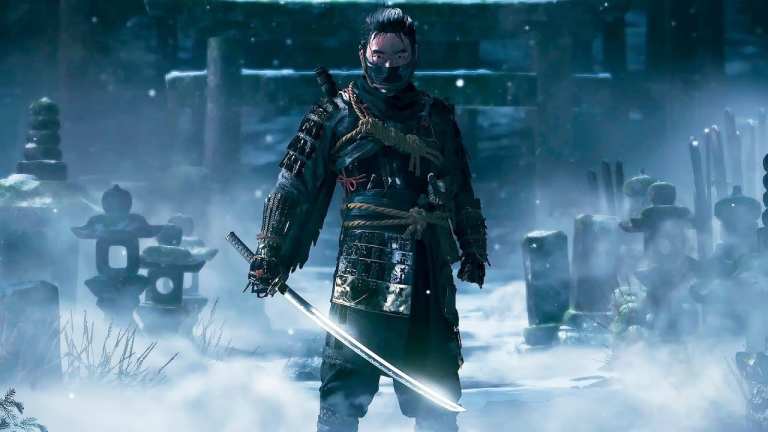 Ghost of Tsushima is something of an alternate history take on the era of the Mongolian Empire. The Mongol army has invaded the island of Tsushima, and you as the player must control one of the last samurai as he attempts to fight off the invading horde. Along the way, players will be forced to abandon their traditional ways and embrace a style of fighting referred to as the "way of the Ghost."
This stunning game from Sucker Punch, the makers of Sly Cooper and Infamous, features incredible visuals, a sweeping soundtrack, a methodical combat system reminiscent of what we've seen in God of War, and a lot of promising design choices.
We can't wait to get our hands on this game. For now, this is what we know about Ghost of Tsushima.
Ghost of Tsushima Review
The review embargo lifts for Ghost of Tsushima on July 14 at 10 am ET. Our review will go live then. Stay tuned!
Ghost of Tsushima Release Date
Ghost of Tsushima will release on July 17. The game is coming exclusively to the PlayStation 4.
Ghost of Tsushima Trailer
Just a few days away from the game's launch, Sony has dropped two amazing trailers for Ghost of Tsushima. Watch them below:
A cinematic trailer teases the release of Ghost of Tsushima. Check it out:
May's PlayStation State of Play was all about Ghost of Tsushima. It fleshed out more of the game's story, gave us a better look at the gameplay, all of the different customization options, the combat, and much more! Watch it here:
This next trailer gives us more backstory on protagonist Jin Sakai and introduces the villain of the game, the Mongol leader Khotun Khan. Watch it below:
And here's the trailer that premiered at The Game Awards last year:
E3 2018 brought us a bit of gameplay footage:
In case you missed it, here is the teaser trailer for Ghost of Tsushima.
Ghost of Tsushima Gameplay
A post on the PlayStation blog revealed substantial details about Ghost of Tsushima.
The game is set during the Mongol invasion of Japan in 1274. In it, you play as a samurai named Jin Sakai who embarks upon a mission of revenge and liberation. As suspected, this is an open-world title that lets you freely explore a large area.
In fact, the incredible footage we saw at E3 2018 is taken from a simple side quest in the game that players can ignore if they choose to do so. Regardless of which missions you take on, you'll notice that Jin will get dirty and show other physical signs of battle fatigue as you work your way through the game.
Furthermore, players will be able to "abandon" the samurai ways in favor of more ninja-like assassination techniques. While the team is aiming for a degree of historical accuracy, they're not dead set on it. Additional reports indicate that the level of visual detail and fluidity shown during the game's E3 2018 preview is an accurate representation of the entire game.
The game also has a photo mode as well as a black-and-white film grain mode meant to emulate classic samurai. The effect looks like the closest you'll ever get to being in an Akira Kurosawa movie.