News
Germany Lifts Video Game Ban on Nazi Imagery
Germany will assign ratings to games that use Nazi imagery as a way to "critically look at current affairs."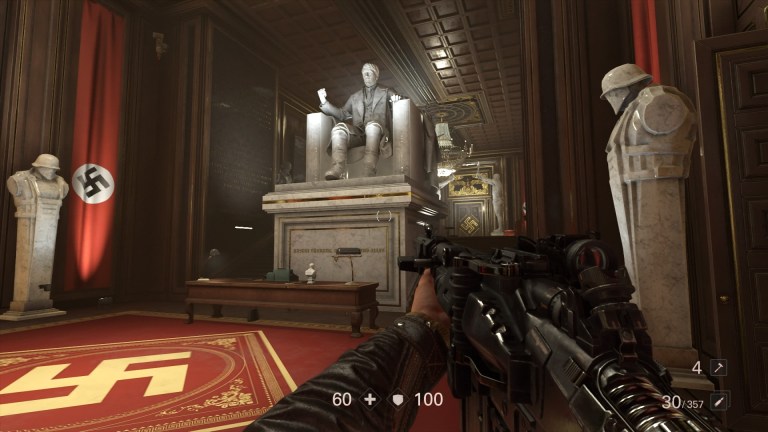 Germany is lifting its blanket ban on the use of swastikas and Nazi imagery in video games. The Times of Israel and other international outlets are reporting that the Entertainment Software Self-Regulation Body (USK, the regulatory entertainment rating organization in Germany) will begin reviewing games on a case by case basis to determine if they use such imagery in a mature way. Elisabeth Secker, the USK managing director, stated that "games that critically look at current affairs can for the first time be given a USK age rating."
While the board did not clarify what constitutes a critical look at the subject, there's a very real possibility that they are not currently ready to define what they are looking for. Instead, what constitutes acceptable usage in this instance will likely be determined over the coming years as examples are presented in front of the board. 
So far as that goes, we can't help but wonder how recent games would have fared under the scrutiny of this new policy. Does a game like Call of Duty: WWII that uses the swastika in its campaign (but not its multiplayer mode) constitute fair usage? What about a title like Wolfenstein II that is intentionally campy in its violence and its portrayal of the Nazis but also tells a genuinely human and surprisingly deep story?
So far as precedent goes, it might be best to look at how Germany has approached the use of Nazi imagery in film. For years, many films were protected from the banned imagery because films were considered to be art. Games were not afforded that same distinction. Even in films, the use of these was largely limited to historical context and necessary artistic licenses. Excessive and insensitive uses of the image were still looked down upon. 
In any case, this is certainly a major moment for German entertainment and video games in Germany. 
Read the latest Den of Geek Special Edition Magazine Here!